See All Case Studies
CASE STUDIES • Marriott Hotels
How We Helped Marriott Hotels Overcome Their Payment Processing Challenges
Marriott is a world-renowned hospitality company operating in over 127 countries with 6,500 properties. However, back in 2016, their hotels in the DACH region were using standalone card machines instead of an integrated payment solution. This manual process was time-consuming and error-prone, leading Marriott to search for a better payment processing solution that would improve both their staff and guest experience. In this case study, we explore how our integrated payments solution solved Marriott's payment processing challenges and transformed their check-in and check-out process, increasing efficiency and security.
Challenge
Marriott's hotels in the DACH region faced a challenge in 2016 when using standalone card machines instead of an integrated payment solution. Marriott receptionists had to manually type card details into the Oracle Opera PMS and re-enter them via the card machine. This process was time-consuming and prone to input errors.
Solution
By integrating our solution at the reception desk alongside Oracle Opera PMS systems, we could offer a standardized infrastructure for processing EMV transactions. Our solution also leveraged our Oracle Partner status, which enabled Marriott's hotels to benefit from our expertise in payment processing and our commitment to delivering reliable and secure payment solutions. With our integrated payments solution, Marriott's staff could easily manage payments for guest bookings through pre-authorization, which protected against no-shows or insufficient funds. Additionally, our tokenization service enabled secure handling of guests' card data, allowing hotel staff to charge guests automatically without contacting them throughout their stay. Overall, our solution streamlined Marriott's payment processing and ensured all card details were handled securely and PCI-compliantly.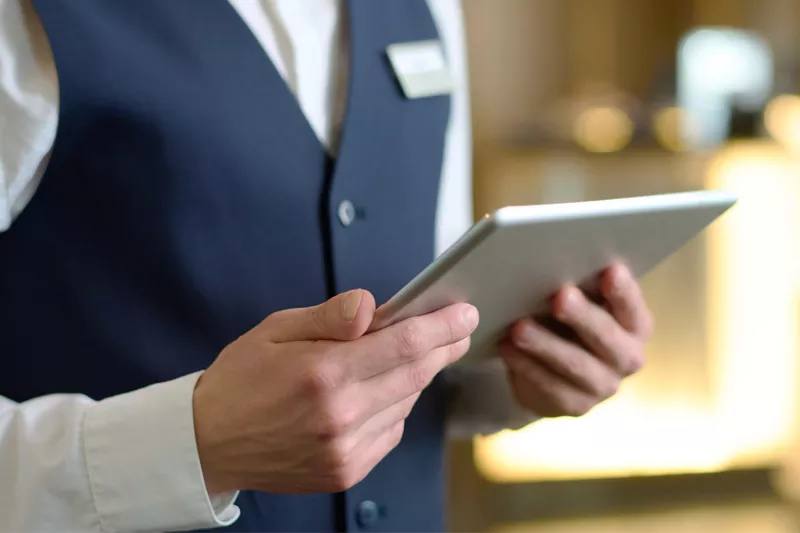 Marriott Hotels
Results
Marriott's implementation of our payment solution has transformed the check-in and check-out process for both staff and guests. The end-of-day settlement process is now automated, reducing the front desk staff's workload. The pre-authorization process for guest bookings protects against no-shows and insufficient funds. Our tokenization service creates a secure way to handle guests' card data, facilitating omnichannel payments and ensuring hotel staff can charge the guest throughout their stay without needing to contact them. Thanks to our real-time transaction reports, Marriott's staff can now operate more efficiently and accurately, which has also led to better customer service for guests. Overall, Marriott's hotels are now operating PCI-compliantly, with all card details securely handled. Marriott and their guests have expressed great satisfaction with the improved security and efficiency and plan to continue using our solution.
Improved Efficiency
Vastly improved check-in and check-out processes by enabling EMV transactions and providing a standardized infrastructure
Automated Settlement
The end-of-day settlement process was automated, which saved time and reduced the staff workload
Streamlined Payments
Our tokenization service facilitated omnichannel payments and enabled Marriott staff to charge guests automatically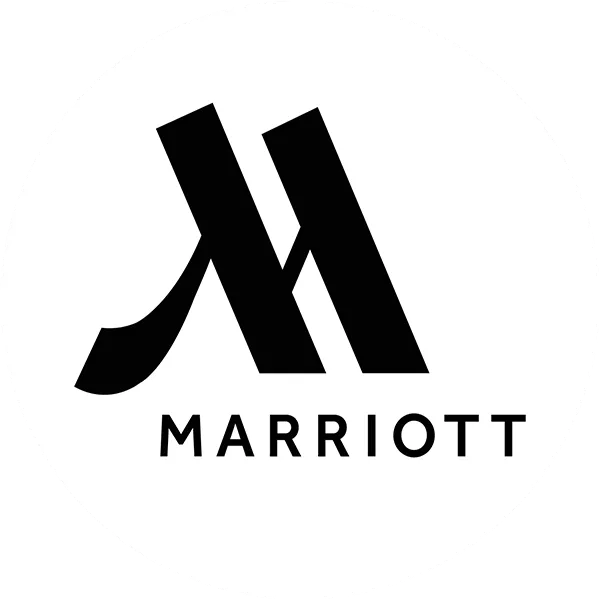 "The integrated solution has vastly improved the check- out & check-in process in Marriott's hotels - we are all very happy with the improved security and efficiency."
Eyad Skaff
IT Coordinator, Marriott Arabella Hotels