Payments
Payment solutions that work perfectly for your customers
Integrated online and POS payments for retail, ecommerce, hotels and restaurants.
The Planet difference
Experience
Super-flexible payment solutions that work with almost every acquirer, on-line and in person. A better, easier experience for all your guests and customers.
Connection
A single payment platform across your entire operation boosts efficiency - and revenue.
Security
In person and online, Planet's payment platform meets the highest security standards.
Scalability
Our platform integrates effortlessly with pre-existing or new systems - and with new acquirers.
Our payment solutions
The perfect experience on any device
Planet's user-friendly payment pages can be quickly integrated into your  website to offer the ideal shopping experience on any device. We put special emphasis on easy and smart operation with mobile devices.
Build out from your existing technology
Our partner network means we are certain to offer a payment solution that fits perfectly with your existing tech stack.
Integration developers love
Your developers will integrate our solutions into your existing systems quickly and easily. No time wasted dealing with nasty bugs - just a  working solution from the moment you launch.
50+ payment methods
Planet accepts a wide range of payment methods, including the most innovative APMs. Split payments and recurring billing work perfectly with Planet too.
Card schemes
American Express, Diners Club, VISA, MasterCard and many more.
Digital wallets and APMs
However your customers want to pay, wherever in the world they are, our technology makes it easy. Alipay, Amazon Pay, Apple Pay, Giro Pay, Klarna, PayPal, Samsung Pay, WeChat Pay. All good.
Ground-up security
Safeguard your platform with the comprehensive security built into every element of our software and technology.
Reduce fraud
Minimise your fraud exposure by using our API solutions to tailor your risk profile to your strategy.
A specialised security network
Our network of certified fraud prevention specialists will tailor security solutions to meet your business needs.
Mobile SDK
Add native payment elements to your iOS and Android mobile applications.
Wallets and payment buttons
Planet software integrates with wallets and payment buttons from Apple Pay, Google Pay and PayPal. So you can make the checkout process smoother and faster for your customers.
Subscription, one-click and DCC
Whether you operate a subscription model, or you need to offer split payments or dynamic currency conversion, our software keeps things simple for you  - and effortless for your customers.
Wherever your customers shop, Planet makes a difference.
Let customers pay however they want to
We integrate Pan-European Payments into our market-leading Point of Sale solutions.
Select the payment solution you need - the full suite or pick and choose our products. 
Our wide range of hardware arrives pre-configured, project managed to your stores with your in-house IT teams.
Our developer toolkit makes it easy to integrate our ecommerce solution.
You can opt for our full suite or pick and choose from our products.
Planet's single interface means you can keep track of analysis, administration and reporting. 
You can also view day-end performance statistics and customer behaviours in real time.

Connect your online and offline payments in one system
Let's be honest: no-one likes paying for things.
And you don't hear consumers talk about their "payments experience". Well, not unless it fails.
Meet all your payment processing, currency conversion and tax refund needs. Enable your customers to pay with most major international cards - along with high value contactless and popular digital wallets including Alipay and WeChat.
Receive cashless payments across parking and self-service industries
Our all-in-one unattended payment solution using the next-generation Valina terminal.
 Integrated to our payment gateway, this P2PE (Point-to-point Encryption) solution supports the full range of payment options, Contactless, Chip Card reader, and Magstripe, with Pin-on-glass technology all through one single device.
With its sleek, modern design, the Valina offers a space-saving unattended solution that's easy for businesses to install - and easy for customers to use.
Build loyalty and boost revenue
Today, guests and customers expect faultless, connected experiences. Provide them, and you build valuable loyalty. Fail and you lose revenue. 
In hotels and restaurants, in physical and online stores Planet's payment platform delivers seamless, safe and lightning-fast payment experiences to customers.
Our payment platform includes:
Secure payments on all channels and devices
Revenue-generating value added services
Full acquiring service for standard and alternative payments
Single customer view offers richer data and deeper insights
Online portal for reporting, reconciliations and settlement management
Integration with the leading retail system
Why choose Planet?
Your payment platform is fundamental to your business.
What should you look for when you choose one?
Get in touch
Clear costs
Our charge structure lets you plan with confidence. We don't charge a set-up fee, just a one-off fee for each of our products. And because it's easy to integrate our revenue generating products, higher transaction volumes don't add costs. They make you money.
Quick & easy
Our payment platform integrates quickly and easily into any tech ecosystem. That means no pain or disruption for you, your people, or your customers.
Global & local
Our systems work with almost every card and payment method around the world. Amex, Mastercard, Visa, WeChat. AliPay. We have local support teams in 54 global locations.
Compliant and secure
Planet software and technology mean security and peace of mind for you and your customers. We offer point-to-point encryption and meet the highest PCI security standards.
Recurring payments
When billing is complex - if you are a subscription-based business for instance - our payments platform handles all of the moving parts. So your business model works for you - and for your customers.
Hosting flexibility
With Planet you can choose whether you host your payment gateway, or we do. If we host your gateway, our Cloud-based system means your gateway can develop as quickly as your business needs.
Mobile payment
Our payment platform is omni-channel and omni-device. Whether your customers want to spend on-the-go, from home, or in your store, restaurant or hotel, we've got it covered.
Trusted all over the world
Experienced
Planet is trusted by more than 100,000 businesses around the world.
The biggest, and best-respected brands in retail and hospitality depend on us to deliver business-critical services.
Global presence
Deep industry experience
Reliable
Compliant
We are certified as a Level Service Provider by an independent Quality Service Auditor - the most stringent certification possible. We update our systems continuously, keeping pace with local compliance.
Locally compliant
Compliance audited
Constantly updated
Specialist
Our pci proxy solutions allow you to build and control your own payment flows, whilst off-loading compliance, maximising security and preventing provider lock-ins.
Leading edge
World-class security
Provider neutral
Get in touch
Every business has different needs
Your business and its technology is different from any other. That means there are different opportunities to make the most of Planet software and technology. Use this form to connect with the right Planet person, and start a conversation about the difference we can make to your business.
What our Customers say...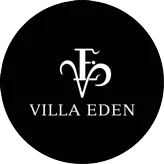 "The existing interface, superior connectivity and overall solution, bundled with their Pay by Link tool, made it stand out from the other solutions on the market."
Olivier Gerber
General Manager, Villa Eden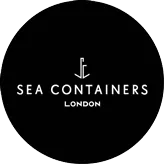 "Having these services fully integrated to the systems that run the business matches the experience we want to deliver to guests, allowing us to handle higher volumes while reducing friction."
Paul Rasche
Director of IT, Sea Containers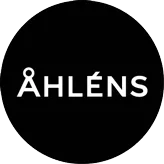 "Planet has elevated the customer experience and simplify the complex, for both ourselves and our customers."
Mattias Jacobsson
Store Director, Åhléns City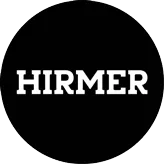 "Our staff enjoy ultimate convenience, and we provide a seamless shopper experience using their fully integrated solution."
David Thomas
Management Assistant, Hirmer