Unlock frictionless Tax Free experiences
Streamline tax-free processes with automated refunds, comprehensive solutions, and expert support.
Streamline VAT refunds
Automated refunds
Get fast and secure automated VAT refunds.
Comprehensive solutions
Tailor the Tax Free experience with stand-alone, integrated, and self-service solutions.
Expert support
Get the best out of Planet Tax Free shopping with experienced experts.
Boost Tax Free savings: automated refunds, comprehensive solutions, expert support
Automate your refund process
Quick and easy refunds
Refund provides an intuitive kiosk solution that makes the refund process quick and easy, reducing queue time at the point of departure.
 
Integrated with Planet
Refund is integrated with Planet's back end and all customs authorities, meaning a seamless and stress-free experience for customers.
 
Worldwide availability
Refund is available at airports, departure points and city centres in countries where the tax-free process is fully digital, providing customers with fast and convenient refunds.
Streamline VAT refunds for your customers
Automated refunds
Get speedy, automated VAT refunds for your customers.
 
Comprehensive solutions
Choose from stand-alone, integrated, and self-service solutions to tailor the experience to your customers.
 
Expert support
Get the best out of Planet Tax Free shopping with our experienced team of experts.
Automate Tax Free processes with self-service solutions
Streamline retail
Reduce queues and capture shopper details with self-service kiosks.
 
Enhance departure points
Reduce queue times and provide an intuitive, multilingual experience with self-service kiosks.
 
Simplify tax-free process
Automatically recognise eligibility and simplify shopper completion with self-service kiosks.
Completely streamline hospitality and retail operations
Seamless POS
Works seamlessly with merchants' existing till systems, ensuring minimal disruption and convenience for staff.
 
All payment options
Provides merchants with a range of payment options, including Tax Free, currency conversion, and payments.
 
Automated data capture
Automatically adds item descriptions and transaction amounts to the Tax Free form, making it easier to capture valuable data.
Reach international markets with localised pricing
Reach global customers
Reach customers around the world with localised pricing and payment methods.
 
Increase conversion rates
Convert more international browsers into customers with an intuitive checkout process.
 
Provide customer choice
Give customers the convenience of shopping and paying in the currency they know best – their own.
Seamless integration with existing till systems for ultimate convenience in high volume stores.
All-in-one system
Planet's integrated solution streamlines operations, reducing the need for multiple systems and manual calculations.
 
Fastest tax-free issue
Our API recognises the origin of the credit card, enabling the fastest Tax Free issue rate available at the point of sale.
 
Zero calculation errors
Our simple interface ensures accurate calculations for the highest Tax Free and DCC issue rate attainable.
Unlock tax-free savings and fast, secure payments with one fully-integrated system.
All-in-one system
Automatically connect to your till system, preventing costly double entry errors.
 
PCI compliant
Keep your customers' credit card data safe and secure.
 
Fastest tax-free issue rate
Automatically detect shoppers' Tax Free eligibility and issue the forms quickly and accurately.
Streamline Tax Free processes
Easy Tax Free processing
Automate and simplify Tax Free form issuing from EPOS tills or PCs.
Secure transactions
Ensure secure Tax Free form issuing with Planet's secure server.
Optimised for POS
Tailor the Tax Free experience for point of sale issuing or dedicated customer service areas.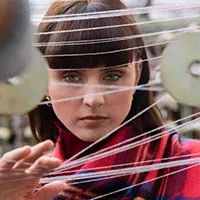 "We were delighted with the onsite support provided by Planet who comprehensively trained our staff and installed our card payment terminals. Their attention to detail and Retail expertise means our team are fully aware of how best to use our payments infrastructure to generate sales and maximise our revenue potential, particularly for Currency Conversion and VAT Refund services."
Catherine Hearns
Sales & Operations Manager, Johnstons of Elgin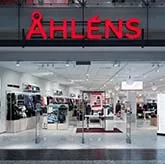 Thanks to Planet's drive and innovation, we've doubled our Tax Free sales since 2017, allowing us to realise the potential of Tax Free shopping at Åhléns.
Mattias Jacobsson
Store Director, Åhléns City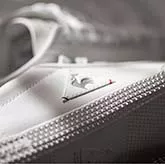 For us at Le Coq Sportif it's vital to accept all the payment options and to process transactions rapidly. Planet's all-in-one solution allows us to do that.
Albert B.
Retail Coordinator,Le Coq Sportif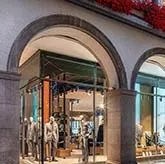 As a family run business, it was extremely important for us to find a Retail payments partner with similar family values to ours. We found this with Planet.
David Thomas
Management Assistant, Hirmer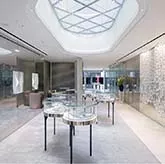 We've worked closely with the Planet team for several years to support our Tax Free shopping system. The level of customer service they provide is extremely high.
Sophie Styles
Manager, Boodles
What happens next?
Talk to one of our experts today
We will call you to outline your exact needs - a quick 15-minute call.

Once we understand how best to assist you, we can initiate the hassle-free onboarding process.

Finally, a dedicated consultant from Planet will reach out to get you operational as soon as possible.