See All Case Studies
CASE STUDIES • Ekman Hotels
How Ekman Hotels streamlined operations for sustained growth
Ekman Hotels, a growing chain in Sweden, leverages the unique attributes of each property while enjoying the advantages of being part of a chain with unified systems. Founded by the veteran entrepreneur Patrik Ekman, the group kickstarted its journey with the acquisition of Stadshotellet in Kristinehamn in 2017. From the start, Hotsoft PMS has streamlined operations and enhanced the guest experience in eight hotels. Now, they are exploring Planet's payment solutions to further refine the guest journey.
Challenge
From the outset, Ekman Invest sought a modern, flexible property management system (PMS) to facilitate seamless guest experiences, efficient daily operations and reporting capabilities. Established in 2017 with clear growth objectives, the group aimed to achieve a turnover of half a billion SEK by 2028, targeting a ten per cent EBITDA. Despite the pandemic setbacks, Ekman Invest persisted in its expansion, adding establishments like Hotell Stadsparken in Helsingborg and Hotell Heden in Gothenburg. Remaining steadfast in their growth trajectory, Patrik Ekman anticipates an annual addition of 1-3 hotels. Partnering with selected vendors is central to their growth strategy. And implementing scalable systems that can be readily deployed in new acquisitions ensure consistent development and adaptability.
Solution
After careful evaluation and benchmarking, Ekman Hotels adopted Planet's advanced and scalable Hotsoft PMS in its first hotel. The system met the group's functional requirements and supported their growth strategy effectively. Ekman Hotels remained ahead in adopting new upgrades of Hotsoft, maximising its benefits. Ekman Invest now comprises 26 hotels, restaurants and other businesses, and Planet is one of Ekman Invest's four Preferred Partners. The others are financial system Fortnox and point-of-sale systems Trivec and Caspeco. This partnership enables the swift integration of newly acquired hotels into a structured operational framework. The relationship with Planet has deepened since the start of the partnership. And lots of integrations, modules and functions have been added to Hotsoft PMS. At present, Ekman Hotels is exploring opportunities to incorporate Planet's payment solutions to augment guest satisfaction further.
Ekman Hotels - The Vault Hotel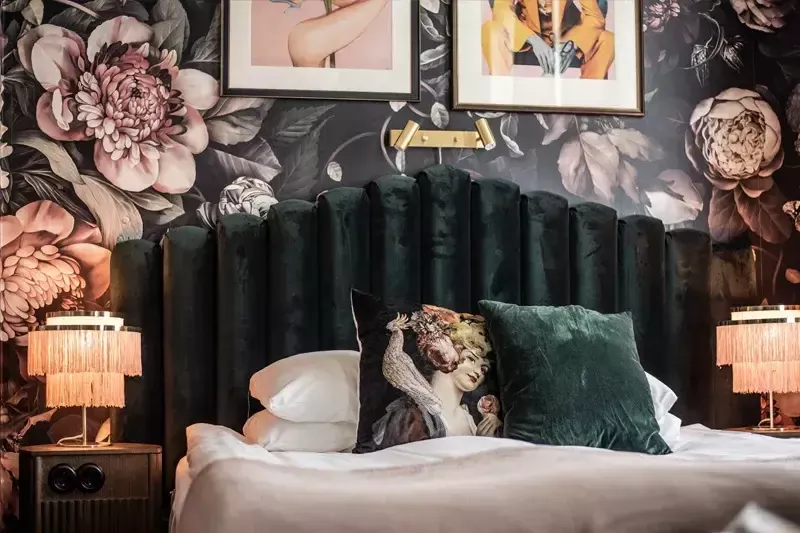 Ekman Hotels - The Vault Hotel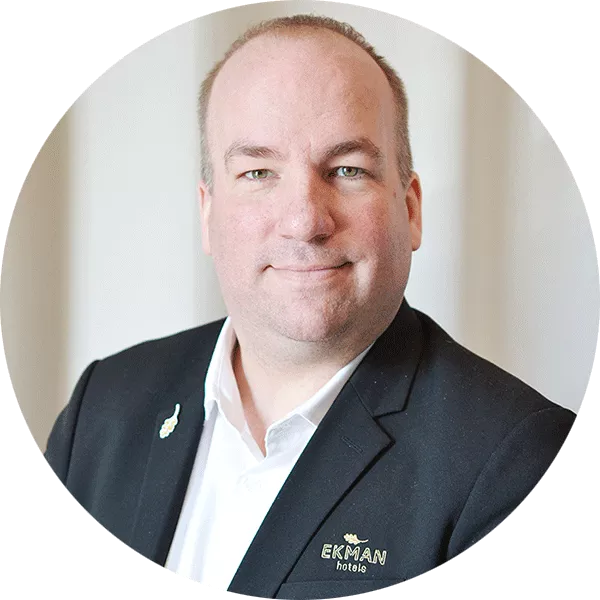 Installing Hotsoft in newly acquired hotels couldn't be easier. The key is to automate as much as possible, but also, in the hospitality industry, find the ultimate balance between automation and guest interactions. I think we have succeeded well, and the hotel industry is a little duck pond where everyone knows everyone. Many people ask me how we work, and of course, I want to share my experiences and tips. I usually say that I am Hotsoft by heart, and we really want to continue and deepen the cooperation in the future.
Patrik Ekman
CEO, Ekman Invest and Ekman Hotels
Results
The Hotsoft PMS has been well-received by the staff at Ekman Hotels, streamlining processes from booking to check-out and enhancing the overall guest experience. The unified system facilitates staff training and problem-solving, fostering a repository of deep knowledge within the chain. Moreover, it supports staff reallocation between properties as needed. Currently, a team of three handles the financial administration and reporting across all 26 companies under Ekman Invest, a feat made possible due to the comprehensive reporting capabilities of Hotsoft PMS.
Unified reporting
One PMS to all hotels, allows overview and control
Smoother growth
Easy to install when acquiring new hotels
Hotsoft by heart
All functionalities, modules and integrations needed for hotels
Do you want to know more about our solutions?