BLOG • Omnichannel Order Management System (OMS)
Why are Order Management Systems so important?
9 MIN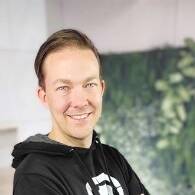 by Geofferey Pagel
DISCOVER MORE OF WHAT MATTERS TO YOU
With all the options to process orders that exist today, retailers are getting a bit overwhelmed.
If you sell products via a brick-and-mortar store or on an e-commerce site, you likely have many options for ordering: by phone, by email, through your own site or other sites such as Shopify, Amazon or eBay.
It can be difficult to choose the best way for your customers to place their orders with you. The good news is that there are several ways you process orders more efficiently.
In this article, we will discuss one of the most important, an order management system designed for omnichannel retailers or retailers who want to reach the widest audience.
What is an Order Management System?
An order management system (OMS) is a great way to streamline the order process and make it as efficient as possible.
OMSs provide businesses with an automated system that can help them manage their inventory, track orders, and ensure the timely delivery of products.
This process used to be done manually or with spreadsheets and tables that were updated with new data as orders were processed. However, this method is now too inefficient for modern ecommerce businesses.
The goal of ecommerce order management is to streamline the entire process from beginning to end. By automating many of the tasks involved in managing orders, businesses can save time and money while ensuring accuracy and efficiency.
Automation also helps reduce errors and delays in order processing and fulfilment, which can lead to improved customer satisfaction and loyalty.
With the right tools in place, ecommerce order management can help businesses run more smoothly and efficiently while providing a better overall customer experience.
Moreover, OMS also provides businesses with valuable insights into their operations. They can use these insights to identify improvement areas and optimize their processes accordingly.
How does an Order Management System work?
OMSs are designed to make the process of managing orders as efficient and effective as possible.
An OMS helps retailers to streamline their order processing, from the moment a customer places an order to when it is fulfilled.
This ensures that customers receive their orders promptly and with minimal hassle.
Here is a general workflow:
1. A new user registers and a shopping cart is created
Creating a shopping cart is an important part of the order management process. It allows customers to add items to their cart and then proceed with the purchase orders.
With access to data on what products customers are adding to their carts, businesses can gain valuable insights.
For example, they know exactly what products are popular among different customer segments. This information can be used to promote the right products and optimise stock availability.
For larger businesses or those that are scaling rapidly. It is beneficial to integrate machine learning or data science algorithms into the order management software. 
These algorithms help analyse customer behaviour and identify trends in product demand. Besides that, it also allows retailers to make more informed decisions about inventory and pricing strategies.
Additionally, analytics on each stock-keeping unit (SKU) provides further insight into how customers interact with specific products.
2. An order is placed
When a customer puts an order through a certain sales channel, your team are alerted in real-time.
As you may expect, management's primary focus will be the automated order system.
They will have greater control over the process of fulfilling orders and more time to engage with clients if they have all of their requirements in one solution.
No concerns if you are already using a back-office system in place for handling payments and obtaining order data. Ecommerce APIs make it possible for you to connect disparate systems.
3. Storing the order details
Order information is saved in the system and the system can instantly recommend the nearest warehouse to achieve the quickest possible delivery.
Furthermore, the program can compute all shipping costs for a customer and a supplier.
OMS may be managed at several levels. This means that power over various order fulfilment processes will be handed from one level to the next to avoid misunderstanding and errors.
4. Continuing the order
For each new sales order, the program may print shipping labels. The system tells warehouses regarding new orders if the product is in stock.
With the information the system supplies, the warehouse management prepares items for shipping.
The order management system will warn you if a product is out of stock or if the quantity of products is approaching its limit.
If the suppliers have access to the system, it will alert them about the backorders immediately.
This will cut inventory auditing time and improve communication across the board.
5. Shipping the order
Your managers will be able to see transactions in the system as soon as customers make a purchase and get the items ready for shipment.
When the shipment procedure begins, the customer will be notified automatically.
Customers benefit from such systems since they can observe the estimated time of shipment and prepare for associated charges.
Many companies now allow customers to know where their order is in the process and how long it will take to fulfil the transaction.
If the product did not meet the customer's expectations and they would like to get a refund. A good OMS will also offer return and refund features. 
The program will automatically reimburse the money, and your customer support staff will oversee all steps of a product's return to the warehouse.
This will improve the management of customer relationships and boost client satisfaction with the products you provide.
What features does a top quality Order Management System have?
There are various features that OMS systems have. The key features below are some of the most important features:
1. Multichannel integration
The system should be able to handle orders from multiple sales channels, such as brick-and-mortar stores, online marketplaces, and social media platforms.
2. Order tracking and fulfilment
The system should be able to track orders from purchase to delivery and enable efficient order fulfilment processes.
3. Customer service management
The system should provide tools for managing customer inquiries, order cancellations, returns, and refunds.
4. Data analytics
The system should provide robust reporting and analytics capabilities to help retailers identify trends, optimize inventory, and improve operational efficiencies.
5. Integration with other business systems
The system should be able to integrate with other business systems, such as point-of-sale systems, accounting software, and shipping carriers.
6. Scalability
The system should be able to scale with the retailer's business needs, whether that's adding new sales channels, expanding to new locations, or handling increased order volumes.
7. Customization
The system should be customizable to the retailer's specific needs, such as customizing workflows or adding new integrations.
8. Inventory management
The OMS will incorporate inventory visibility that redirects orders to the appropriate warehouses.
With the help of an inventory management system, you can place orders and track the inventory when it reaches the warehouse.
The OMS will also determine the best shipping alternatives, as well as provide a centralized view of stock that assists in controlling and analyzing inventory levels.
OMSs provide data across the inventory system and order fulfilment centres, such as picking, packaging, shipping, and tracking.
Why should you use an Order Management System?
As mentioned, an OMS is designed to optimise your order processing and fulfilment. But if you're still unsure whether you should use OMS or not, here are a few benefits you can gain with the OMS functionality.
1. Maximise convenience
If you are occupied with manual processes or administration all day, there is a slim possibility that you will be motivated by something that occurs later.
An OMS for ecommerce platform makes life easier by cutting the employee's route to process orders in half.
They have more internal resources to devote to the overall objective of making the company better and more productive.
2. Reduce human error 
Order management entails dealing with large amounts of data. When these data are dispersed across channels, the problem becomes more difficult.
Humans are not flawless, leading to mistakes and ecommerce security issues.
If these problems go unchecked, they spread throughout the inventory management chain or supply chain.
The worst-case scenario is when these mistakes are discovered by a customer who, for example, receives the incorrect order or pays the incorrect amount.
This is where order management solutions for ecommerce come in. They reduce human error.
3. Orders processed fast
Customers want you to respond quickly, and when they have to wait too long, they will go straight to your competitor.  
An OMS reduces delivery costs and improves order routing. This expedites the method of receiving a customer's order and interns reduces delivery wait time.
4. Faster development
When the order status is grouped in one location, you get a bird's eye perspective on the situation.
It will make your development much faster, and you can focus on providing the best possible features in the shortest possible time instead of tedious data entry.
5. Simplify cross-channel commerce
Online retailing is more than just ecommerce websites for people to buy online.
People sell and advertise their items using multichannel or various social media, including YouTube and Pinterest, as well as numerous marketplaces.
It's difficult to maintain the pace of all ecommerce key performance indicators (KPI) in an error-free manner when you receive orders from numerous channels.
An OMS solution makes cross-channel or omnichannel commerce significantly easier by utilising a centralised hub with information regarding stock levels, warehousing, logistics, and goods.
How much does an Order Management System cost?
An OMS is not a one-size-fits-all solution, instead, it is tailored to each company in a specificway depending on the needs of the company.
Therefore, the price is determined by a variety of criteria, so here are some factors that will affect the price of your OMS:
1. Support
The OMS support is a key factor that differs per supplier.
Some OMS companies will provide support as part of the monthly subscription you select, but this is not always the case.
You might well be limited to a certain amount of hours or tickets each month, with anything beyond that costing extra.
Other OMS providers could offer tiered levels of assistance, where you get more help for a higher monthly fee.
Which one you choose will depend on your specific needs.
2. Business size
Technology companies that provides OMSs will often scale their cost based on numerous characteristics of your business, such as:
How many people will there be in the system?

What is your order volume?

How many locations, e.g. warehouses and stores, do you have?
A greater monthly price might be expected as the number of members, volume, and places increase. If you have fewer of them, your expenses will likely decrease as well.
3. Type of system
OMS suppliers sometimes provide tiered subscriptions with a rising amount of features, unique services, or more activities per month.
They'll be given various names, such as Basic, Pro, Premium, and so on.
These packages should be well outlined and allow you to quickly assess what you are receiving for the price.
An OMS supplier may offer both scaling prices and plans sometimes, which makes determining pricing difficult.
It also might change quickly if you hire more employees, increase production, or want extra features.
Keep a look out for them, particularly if your company is rapidly expanding.
4. Implementation
Implementation, onboarding, and other modifications are other elements that might raise the cost of an OMS.
Implementation typically involves elements required by larger companies that must be built or designed for the individual company. This is often available at the enterprise level.
Since an OMS might be sophisticated, onboarding is an appealing feature.

When you add a new technology into your operation, it is critical that your employees know how to use it.

Some factors can dramatically increase the cost you spend for the OMS. They include the number of employees, the difficulty of the system, your stock or transaction data, and the number of places you run.

There are also customisations as an OMS may frequently be tailored to a specific firm.

It may be pricey since not every system is created to do so, and modifications may be required.

Many customised software development firms specialise solely in this sort of integration and have their own pricing modules.

Before building one, define the use situations, benefits, and drawbacks to help justify the expense.
Conclusion
Ecommerce is a business that has become more essential for all businesses in the 21st century.
If you want to increase sales or profit, you need to set up an online store and you need to have a system that will help you to manage the order.
An OMS is a solution that will help you to manage the orders effectively. This kind of system is suitable for all types of e-businesses as it is simple, easy to use and has many useful features. 
The workflow and the benefits offered are very efficient and advantageous for any business. Therefore, make sure that you are getting the best possible OMS system you can afford.
Join the Planet family today by contacting us and experience the power that our software can bring to your business.
More reads you might like
Image
BNPL enables customers to buy immediately and pay for their purchases in instalments at a later date. The instalment payment period usually ranges from four to eight weeks, but it varies depending on the provider. Unlike traditional credit options, a BNPL payment method does not require a credit check, and the whole process is completed during checkout.
Image
An Endless Aisle is a retail strategy that leverages technology to expand the product offerings available to customers beyond what is physically stocked in the store. By offering customers access to a broader range of products, retailers can increase sales and customer satisfaction while also reducing the risk of having out-of-stock items and walkouts.
Image
Choosing the right payment gateway is crucial for any ecommerce business. It can impact your customer experience, the checkout process, and your overall business success.