BLOG • Retail technology
Retail software for the omnichannel era
12 MIN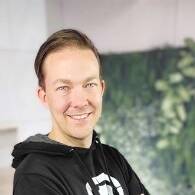 by Geofferey Pagel
DISCOVER MORE OF WHAT MATTERS TO YOU
In sales, marketing, and customer service, the primary aim of omnichannel is to give customers a seamless, unified brand experience regardless of the channel they use.
The organisation's distribution, promotion, and communication channels are effectively connected on the back end, ensuring a seamless and uniform shopping experience for customers, whether they are making purchases online from a desktop or mobile device, over the phone, or in a physical store.
Omnichannel systems provide a single platform with all the features required to manage numerous channels (online, mobile, in-store, social media, newsletter subscribers, etc.).
This article will examine everything you need to know about omnichannel and what differentiates it from multi-channel. Let's get started.
What is an omnichannel software?
Omnichannel software allows businesses to build a seamless purchase experience where customers can interact with them through all buying and influence channels.
Omnichannel software is best integrated with marketing platforms, store management systems, Enterprise Resource Planning (ERP) systems, and e-commerce platforms.
Although the setup of integrations will vary depending on the platform and the user, connecting all pertinent sales channels is the ultimate objective.
Similar to multi-channel retail software, which focuses mainly on integrating various e-commerce platforms, omnichannel commerce software must manage both online and in-store channels.
Examples of omnichannel retailing
1. PayPal Happy Returns
The preference for working in an omnichannel setting is growing among fintech firms. In a recent step that improves its relationship with the retail sector, PayPal increased access to Happy Returns, the returns service it bought last year, by making it freely available to PayPal Checkout businesses.
Thanks to PayPal's omnichannel solution, customers are relieved of the bother of accessing a different website or app to use the return service. Instead, consumers receive a QR code from the retailer's website to start the return process, which they can use to bring the item and the code to the closest Return Bar location.
2. Shopify
Any omnichannel strategy aims to bridge the gap between online and offline customer experiences. In other words, users should be able to choose between channels easily.
Shopify has introduced various innovations that have blurred the boundaries between the real and digital worlds.
Shopify POS
A point-of-sale system that allows merchants to sell in-store and online using one centralised system.
Shopify Ping
A messaging app that allows merchants to communicate with customers via multiple channels, including Facebook Messenger, WhatsApp, and Apple Business Chat.
Shopify Email
A marketing tool allowing merchants to send customers emails with personalised product recommendations and discounts.
Shopify Balance
A financial management tool that allows merchants to manage their business finances in one place, including tracking expenses, paying bills, and accessing funding.
Shopify Fulfillment Network
A fulfilment service that allows merchants to store and ship their products from warehouses across the United States and Canada.
3. Disney Experience App
Any family trip to the Magic Kingdom or any of its other attractions and parks is enhanced by the Disney Experience app. Visitors can use the specialised software to make plans before visiting their preferred park and utilise it while they are there to interact with other attractions.
The app offers various advantages, including the Disney Genie to manage your schedule and book reservations. A built-in guide to help you get the most out of your customer experience before your visit and learn more about the options based on your interests or the ages of your family members.
Boosting omnichannel shopping experiences: Key trends retailers are embracing
1. Virtual shopping
Real-time access to skilled salespeople is becoming crucial as creative merchants attempt to replicate the in-store experience online. Sales representatives may help customers through the purchasing process via live chat, video chatting, and even social media interaction.
2. Digital-first companies expanding into physical stores
Many businesses find a brick-and-mortar store an appealing alternative since it offers a chance to build a presence in the community and add another sales channel to the mix. In addition, the potential of expanding into brick-and-mortar stores has become increasingly alluring in the retail industry due to factors such as the rising expense of online client acquisition, the exorbitantly high rate of online returns, and the capacity to offer more enticing retail experiences.
3. Social selling
Brands have long used social media for marketing, sales, brand visibility management, customer relationship management (CRM), order management, brand expansion, and other purposes. Nevertheless, social media networks now provide retailers with a new perk: integrated shopping tools. Instagram is an excellent example of this trend because it offers a smooth buying experience within the app and even permits businesses to create shoppable videos.
4. Combining offline and online activities
The merging of online and offline encounters is tangential to the expanding trend of brick-and-mortar establishments. Such use cases include retail management, supply chain, retail operations, and the growing integration of mobile apps into the user experience.
What Is omnichannel e-commerce?
Omnichannel e-commerce is a method of conducting business online that employs a variety of channels while providing customers with a consistent customer experience, whether they are using in-store kiosks or other digital media.
From the perspective of e-commerce, this would imply that customers can navigate your digital channels, such as your social media pages and online store, straightforwardly and consistently.
Also, they may contact you on a mobile device via Facebook Messenger and later via email. In that case, you can send all the contextual data about their purchase inquiry, such as pricing, real-time updates, purchase history, physical store, etc., from one platform to the other.
Overview and examples of omnichannel retailing
"Omnichannel retailing" refers to a retailer's efforts to offer a unified, coordinated consumer experience through all relevant customer channels while utilising standardised, global data.
Retailers are increasingly conscious that new media, like the web, mobile devices, and social media, have provided consumers with various channels for product research, purchase, and feedback.
Omnichannel retailing refers to the strategies these businesses use to integrate and make the most of these many channels to strengthen their relationships with customers, carry out more efficient marketing campaigns, and boost their share of wallets. The following are some key examples of omnichannel retailing.
1. Nike
Nike has a seamless omnichannel retail strategy, with features like buy online, pick up in-store, and in-store kiosks to order products that are not available in-store. Additionally, they offer a mobile app that allows users to customise and purchase products, which can be picked up in-store or delivered.
2. Best Buy
Best Buy has implemented a successful omnichannel strategy by offering buy online, pick up in-store options, and same-day delivery for online orders. They have also created a personalised shopping experience with their "My Best Buy" program, which offers rewards and discounts to customers.
3. Sephora
Sephora offers an omnichannel retail experience with its mobile app, which allows customers to browse products, access their loyalty program, and schedule appointments at their local store. Additionally, they offer in-store classes and tutorials, which can be booked through the app.
4. Walmart
Walmart has implemented an omnichannel strategy by offering same-day delivery for online orders, along with in-store pickup options. They also have a mobile app that allows customers to scan items in-store to see prices and product information, and they have incorporated augmented reality features into the app.
5. Starbucks
Starbucks has implemented an omnichannel strategy by offering a mobile app that allows customers to order and pay for their drinks ahead of time, which can be picked up in-store or at the drive-thru. They also offer a loyalty program that can be accessed through the app, and they have created a personalised experience by suggesting menu items based on past orders.
Differences between multi-channel and omnichannel retailing
Omnichannel retail and multi-channel retail are frequently confused terms. However, they both use different platforms and have many of the same ideas in common.
Retailers who use a multi-channel approach use omnichannel while extending their reach to additional sales channels, such as online marketplaces and social media platforms, to increase customer engagement, seamless shopping experience, and profitability.
For instance, omnichannel offers a seamless purchasing experience across a retailer's channels when a customer uses a mobile device or laptop browser.
Customers have access to multiple selling channels thanks to multi-channel retail. Products are shown to customers through multi-channel retail, where they are already making purchases.
Omnichannel remains the foundation of a multi-channel approach. Instead of depending on customers to locate the store and make purchases on the shop's owned platforms, the strategy places a retailer's items wherever consumers are, enabling brands to expand their reach and influence.
The main goal of omnichannel retailing
1. To increase sales
Customers are more likely to engage in "reverse showrooming" if they have access to a wide variety of product catalogues that can be accessed from any sales channel. It's a term that describes promotions and marketing initiatives that boost business operations, customer loyalty, and sales metrics. Customers are more likely to select brands with a central database available through all channels. This entails making your products and promotions visible across all sales platforms.
2. To boost customer segmentation
By using omnichannel operations, you can keep track of your customers across all their touchpoints, get to know them better, and learn about their preferences. You can infer details about the goods they have looked at, the things they usually purchase, the deals they are interested in, etc. You can quickly find similar types of consumers and segment them accordingly with the right data in place. You can organise the customer data appropriately based on the customers' intentions, the products they purchase, and the channels they prefer. This can help you to create promotions that provide results and increase sales.
3. To create a personalised shopping experience
Consumers today are interested in more than just the product's quality. Consumers want products quickly and expect a seamless experience, an easy-to-use interface, consistent branding, and various products. You can closely monitor each customer's activity and meet their expectations using the appropriate analytics tools. Each transaction enables you to develop preferences and push campaigns that appeal to your consumers the most, whether it's identifying when your customers are more inclined to buy particular things or tracking the demographics of devoted customers.
4. To enhance visibility
Your brand can act and develop fresh strategies to overcome operational difficulties as the offline and online worlds merge. Using an omnichannel strategy, you can link all of your backend and frontend systems into a centralised view. Integrating your inventory, customer information, sales statistics, order distribution, and other data in one location will help you to manage and optimise your operations efficiently.
5. To boost inventory turnover
An omnichannel strategy assists you to get rid of unintentional operational errors and restrictions as technology permeates our daily lives. You can optimise your stock levels and create effective replenishment cycles to be always ready. Gaining a better understanding of your inventory enables you to successfully meet more orders, forecast seasonal demand more accurately, acquire the proper stock levels, produce better reports, and accomplish long-term business objectives.
Challenges facing omnichannel retailers
1. Data synchronisation
Mistakes are inevitable when there is so much data to analyse from numerous sources. Data loss, incorrect customer trends, purchase inclinations, and pattern interpretation occur without a sound omnichannel system. We advise merchants to remain with a single trustworthy enterprise-grade e-commerce platform, such as Planet, which supports multiple customer touchpoints and streamlined processes.
2. Channel conflicts
All your channels should be watched equally, but this is frequently not the case because attention is focused on one area while neglecting others. This indicates that different channels have varying levels of control and distribution and are not all fully integrated. Prioritising one channel over another is ineffective as orders may be missed. Omnichannel retailers must regularly update inventory information for each channel and track sales growth.
3. Lack of visibility
Without good inventory visibility, it is very difficult to provide excellent products suited to a particular customer base. Add each of those channels to the mix at this point. Gaining visibility is essential for taking your business to the next level, establishing estimates for future product demand, and having an efficient order fulfilment procedure in place. For real-time inventory data and tracking, your e-commerce platform needs automated inventory management.
4. Ineffective logistics
Making a purchase, returning an item, and getting a refund should be a simple, enjoyable experience. It's possible that the buyer ordered your product's incorrect size, colour, or style or that it arrived damaged. To maintain high levels of customer satisfaction, a straightforward return process available from every channel and device is essential. Constant communication and shipment status tracking are additional features that should be included to reduce customer fear and keep them informed.
Keys to success in omnichannel retailing
1. Inventory visibility
The first step in implementing an effective omnichannel plan is adopting inventory systems that offer accuracy in real-time. Retail businesses should use technology to visualise their inventories. For any retail store, having a reliable inventory system is essential. You can maintain a real-time inventory count on your website so clients can see what is available at your brick-and-mortar store using an inventory system that can interface with other systems. You can see what orders you can fill right away with an effective omnichannel system.
2. Customer communication
The status of an order should be communicated as soon as possible and in clear terms. Offering multiple fulfilment choices, clients are more inclined to make repeat purchases if they have more information throughout their journey from the point of sale (POS) to delivery. Building a strong sense of trust with clients starts with timely communications that keep them informed about the progress of their orders. From the time they place their order until they can pick up their order without incident, shoppers should always be in the loop.
3. Online infrastructure
If your clients can't make online purchases, nothing matters. Online purchasing is more popular than ever. More than ever, it's crucial to cater to your client's needs and shopping preferences.
As the retail industry continues to evolve, it's clear that omnichannel software systems are no longer a luxury, but a necessity. The benefits of implementing a world-class omnichannel order management system cannot be overstated, from increased efficiency and productivity to better customer experiences and, ultimately, increased revenue.
At Planet, we understand the challenges that come with running a successful retail business, and we're dedicated to providing the tools and support you need to thrive in the omnichannel era. Our omnichannel order management system is designed to help you streamline your operations, optimise your inventory, and deliver exceptional customer experiences across all channels.
Don't let your retail business fall behind in the race for omnichannel success. Contact us today to learn how Planet can assist your retail business with a world-class omnichannel order management system. Let's work together to take your business to the next level.
More reads you might like
Image
BNPL enables customers to buy immediately and pay for their purchases in instalments at a later date. The instalment payment period usually ranges from four to eight weeks, but it varies depending on the provider. Unlike traditional credit options, a BNPL payment method does not require a credit check, and the whole process is completed during checkout.
Image
An Endless Aisle is a retail strategy that leverages technology to expand the product offerings available to customers beyond what is physically stocked in the store. By offering customers access to a broader range of products, retailers can increase sales and customer satisfaction while also reducing the risk of having out-of-stock items and walkouts.
Image
Choosing the right payment gateway is crucial for any ecommerce business. It can impact your customer experience, the checkout process, and your overall business success.