Gift cards built for hospitality
Best-in-class gift card solution that helps hoteliers to protect and generate new revenue. Whether you want to offer plastic, paper, wooden or digital cards, use Planet's Gift Card Manager to go live with your gift card offering.
A complete gift card solution for hotels and restaurants
Revenue generating
Generate new revenue by selling future-dated online gift cards for special occasions like birthdays, anniversaries, and Christmas.
B2B sales tools
Sell gift cards in bulk to corporate customers, for events and in cooperation with partners.
Revenue protection
Convert cash refunds into gift cards and ensure that revenue stays in-house.
Planet's Gift Card Manager offers a full stack of features that will help you manage cash flow and boost your revenue in no time.
Sell your cards online with ease: Online payments, delivery, and customizable web-shop templates
 
Selling online
Sell cards of any type online, with payments delivered straight to your bank account.
 
Online delivery
Your customers can order, pay and receive gift cards completely online.
 
Out-of-the-box web-shop template
Logos, colours and fonts can be adjusted to suit your brand.
Expand your online sales globally with a multi-lingual UI and wide range of payment options.
 
Multi-lingual user interface
Set the UI in English and any other additional language.
 
Product administration
Planet's Gift Card Manager comes with three pre-configured gift card denominations; You can create as many gift cards as you like and administer the gift cards yourself.
 
Payment service providers
A wide range of service providers are supported, including a state-of-the-art payment gateway that supports most global credit cards.
Effortlessly redeem and track your gift card sales with our comprehensive reports functionality.
 
Gift card redemption
Check your balance and redeem with a browser-based App.
 
Comprehensive reports functionality
Easy to use, dedicated reports for sales and accounting.
 
Digital gift cards
Select multiple template options; Add logos and light branding as needed.
Provide gift cards in-person at your front desk: print physical cards, offer refunds and initiate a rewards program.
 
Selling & delivering at the front-desk
Staff at your front desk can sell and print gift cards using Planet's Gift Card Manager.
 
Physical cards at the front-desk
You can sell any type of pre-configured card from your front desk, e.g. plastic, wooden, and metal cards.
 
Gift cards for refunds or rewards
You can create gift cards without requiring payments, for example, by offering gift cards as refunds for booking cancellations.
Organize and categorise your gift cards to optimise your marketing efforts.
 
Promotional codes
Create special codes for promotions, e.g. 20% discount on selected products.
 
Quotas
Create a quota for a card for campaigns and events.
 
Categories
Categorise gift cards in the webshop, for example, accommodation, food and beverage, and Spa.
Fully Integrated Payments Make a World of Difference
Joined-up technology frees your people to do what they're best at - looking after guests.

Wherever your guests come from. Whether they're at home, in their hotel room, your restaurant or your lobby, Planet's hospitality payments platform makes every transaction fully connected, effortless, and secure.

Every aspect of payment. Settled.  
Secure payments on all channels and devices
Revenue-generating value-added services  

Full acquiring service for standard and alternative payments

Single customer view offers richer data and deeper insights

Online portal for reporting, reconciliations and settlement management

Integration with the leading POS and PMS systems
Learn more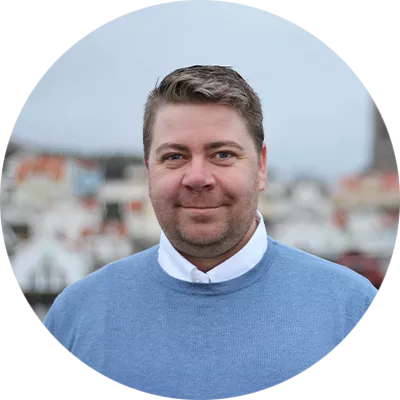 "The COVID-19 pandemic has been challenging for everyone in hospitality, but we are optimistic about the future. This Gift Card Manager gives us the opportunity to offer gift cards instead of refunds."
Daniel Gustafsson
Hotel Manager, Stora Hotellet in Fjällbacka
What happens next?
Talk to one of our experts today
We will call you to outline your exact needs - a quick 15-minute call.

Once we understand how best to assist you, we can initiate the hassle-free onboarding process.

Finally, a dedicated consultant from Planet will reach out to get you operational as soon as possible.