BLOG •
How simplified payments save time for hotels and guests
8 MIN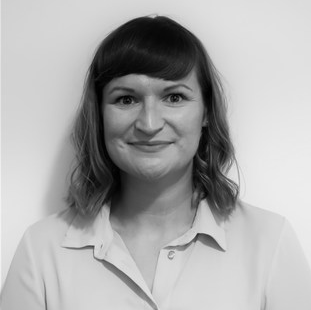 by Gemma Eaton
DISCOVER MORE OF WHAT MATTERS TO YOU
Managing guest payments within your hotel is a crucial task. But with so many platforms, systems, and processes in use, they're often more time-consuming and complicated than they need to be.
We know that independent hotels across Europe are wasting a staggering eight to 12 hours a week on manual reconciliations. This is according to a study we carried out in 2021.
What if you could eliminate this problem for hotel staff, while also providing your guests a faster, more secure and simplified range of payment options?
A Growing Need for Simplified Payments
Hotels are recognising the need for integrated property management system (PMS) payment solutions. A recent h2c GmbH report into global hospitality distribution trends, in partnership with Planet, revealed that 59% of hotel chains place importance on using a single payment provider for both e-commerce and on-site hotel solutions.
Integrated PMS payments allow you to move away from clunky systems and instead process transactions instantaneously, behind the scenes. This solution helps you improve operational efficiency, save costs, deliver a better guest experience, and boost staff morale.
One Size Doesn't Always Fit All
But of course, when it comes to payments, one size does not always fit all. Only 33% of large hotel chains have access to integrated PMS and payments compared to 67% of small hotel chains.
It seems that the larger the chain, the more difficult it is to align hotel payment methods and platforms. But a consolidated approach could help everyone save time and reduce complexity, from individual property owners or managers to above-property management.
The Challenges of Traditional Hotel Payments
Lennert De Jong, Planet's President of Hospitality, recently told Skift: "There's a lot more friction with the payment experience at a hotel compared with Uber or Amazon Go, where credit cards are stored on a customer profile."
He notes that with Uber, for example, the payment is invisible. It happens in the backend. In contrast, he observes that an average three-to-five-star hotel requires guests to show their credit card at booking, check-in, and checkout.
Not only are manual payments time-consuming for guests, but handling cash and credit cards, and resolving payment errors means your hotel staff have less time to spend on other tasks.
"Many hotels are still not capable of taking online payments or tokenizing credit cards," says De Jong. "We believe that hotels should connect the payment experience in a more seamless way. In our view, payments should be made almost invisible."
Enhance Your Operational Efficiency and Guest Experience
When time is short, workforces are slim, and money is tight, saving time – without compromising on customer service or security – is important. Seventy-six percent of hoteliers agree that integrated PMS payments save them time on manual tasks and reconciliations. Seventy-three percent also say that it saves their guests time and simplifies the payments process.
Here are six other benefits you may see by integrating payments with your PMS:
Faster processing: Integrated PMS payments can streamline the payment process, reducing the time it takes to process payments and complete transactions. This can help reduce wait times for guests and free up staff to focus on other tasks.
Automated reconciliation: Automatically reconcile payments with reservations. This reduces the need for manual intervention and minimises the risk of errors.
Improved tracking: Gain real-time tracking of payments and allow staff to quickly identify and address any discrepancies or issues.
Reduced fraud: Reduce your risk of fraudulent activity, such as chargebacks and other unauthorised transactions, which can be costly and time-consuming to resolve.
Enhanced reporting: Get detailed reports on payment activity to optimise payment processing. Centralising reports in one place allow you to easily balance payment transactions with your POS/PMS, acquirer and business banking, as well as analysing trends and identifying areas for improvement.
Increased data security: Integrated payment systems can offer enhanced security features, such as encryption and tokenization, to protect sensitive financial data and reduce the risk of security breaches.
Choosing the Right Single Payment Platform
Choosing the right single payment platform for integrated payments is a critical decision for hotels. It requires careful consideration of several factors:
Support: Does it provide new starters and existing staff with 24hr support and account management?
Flexibility: Is the solution all-in-one and does it allow you to select modular components to meet your needs?
Multi-channel: Does it provide an online, unattended, and in-person (POS) payment experience?
Integrated: Will it help you minimise errors, save time, and improve your conversions by integrating payments into your existing systems?
Consistent global experience: Will it give you a single view of your guest and help deliver enhanced experiences whether online or offline?
Freedom to choose: Does the solution allow you to keep your existing acquirer?
Hotels and their workforces have struggled with disparate reports, frustrating back office recons, and disconnected systems for far too long. While making the switch to integrated PMS payments may seem daunting, the benefits of doing so are clear.
Read h2c's full Global Hospitality Distribution Study here.
More reads you might like
Image
BNPL enables customers to buy immediately and pay for their purchases in instalments at a later date. The instalment payment period usually ranges from four to eight weeks, but it varies depending on the provider. Unlike traditional credit options, a BNPL payment method does not require a credit check, and the whole process is completed during checkout.
Image
An Endless Aisle is a retail strategy that leverages technology to expand the product offerings available to customers beyond what is physically stocked in the store. By offering customers access to a broader range of products, retailers can increase sales and customer satisfaction while also reducing the risk of having out-of-stock items and walkouts.
Image
Choosing the right payment gateway is crucial for any ecommerce business. It can impact your customer experience, the checkout process, and your overall business success.