BLOG • Hospitality payments
How simplified payments save time for hotels and guests
8 MIN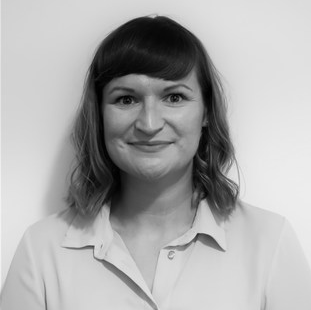 by Gemma Eaton
DISCOVER MORE OF WHAT MATTERS TO YOU
What do simplified payments mean for hospitality?
Managing guest payments within your hotel is a crucial task. But with so many platforms, systems, and processes in use, they're often more time-consuming and complicated than they need to be. We know that independent hotels across Europe are wasting a staggering eight to 12 hours a week on manual reconciliations. This is according to a study we carried out in 2021.
What if you could eliminate this problem for hotel staff, while also providing your guests a faster, more secure and simplified range of payment options?
Hotels are recognising the need for integrated property management system (PMS) payment solutions. A recent h2c GmbH report into global hospitality distribution trends, in partnership with Planet, revealed that 59% of hotel chains place importance on using a single payment provider for both e-commerce and on-site hotel solutions.
Integrated PMS payments allow you to move away from clunky systems and instead process transactions instantaneously, behind the scenes. This solution helps you improve operational efficiency, save costs, deliver a better guest experience, and boost staff morale.
One Size Doesn't Always Fit All
But of course, when it comes to payments, one size does not always fit all. Only 33% of large hotel chains have access to integrated PMS and payments compared to 67% of small hotel chains.
It seems that the larger the chain, the more difficult it is to align hotel payment methods and platforms. But a consolidated approach could help everyone save time and reduce complexity, from individual property owners or managers to above-property management.
The Challenges of Traditional Hotel Payments
Lennert De Jong, Planet's President of Hospitality, recently told Skift: "There's a lot more friction with the payment experience at a hotel compared with Uber or Amazon Go, where credit cards are stored on a customer profile."
He notes that with Uber, for example, the payment is invisible. It happens in the backend. In contrast, he observes that an average three-to-five-star hotel requires guests to show their credit card at booking, check-in, and checkout.
Not only are manual payments time-consuming for guests, but handling cash and credit cards, and resolving payment errors means your hotel staff have less time to spend on other tasks.
"Many hotels are still not capable of taking online payments or tokenizing credit cards," says De Jong. "We believe that hotels should connect the payment experience in a more seamless way. In our view, payments should be made almost invisible."
Benefits of simplified payments for hospitality
When time is short, workforces are slim, and money is tight, saving time – without compromising on customer service or security – is important. Seventy-six percent of hoteliers agree that integrated PMS payments save them time on manual tasks and reconciliations. Seventy-three percent also say that it saves their guests time and simplifies the payments process.
Here are six other benefits you may see by integrating payments with your PMS:
Faster processing: Integrated PMS payments can streamline the payment process, reducing the time it takes to process payments and complete transactions. This can help reduce wait times for guests and free up staff to focus on other tasks.
Automated reconciliation: Automatically reconcile payments with reservations. This reduces the need for manual intervention and minimises the risk of errors.
Improved tracking: Gain real-time tracking of payments and allow staff to quickly identify and address any discrepancies or issues.
Reduced fraud: Reduce your risk of fraudulent activity, such as chargebacks and other unauthorised transactions, which can be costly and time-consuming to resolve.
Enhanced reporting: Get detailed reports on payment activity to optimise payment processing. Centralising reports in one place allow you to easily balance payment transactions with your POS/PMS, acquirer and business banking, as well as analysing trends and identifying areas for improvement.
Increased data security: Integrated payment systems can offer enhanced security features, such as encryption and tokenization, to protect sensitive financial data and reduce the risk of security breaches.
Five Ways Simplifying Payments Saves (and Makes) You Money
Simplifying payments by integrating them into a PMS could have several cost-saving benefits for your hotel.
Reduces processing costs
Using separate payment processing systems can come with needless costs. By integrating payments into your PMS, you can lower transaction, chargeback, and payment error fees. These cost savings can even be passed on to guests in the form of lower room rates or other amenities.
Boosts hotel loyalty programmes
Eighty-four percent of hotels wish to improve their guest profile management. At a time when bookings cannot be guaranteed and it's becoming harder to plan ahead, integrated PMS payments can help you boost hotel loyalty programmes.
Putting payments at the heart of your tech stack can improve recognition and drive loyalty throughout the guest experience. This is done by embedding payments data in your customer relationship management (CRM) system and gaining a single point of view which means you can better understand guest behaviour by analysing their spending patterns across your different revenue centres and channels.
Integrated payments can also give guests a more seamless payment experience, leading to increased guest loyalty, repeat business, and positive reviews. All of which can save you money on marketing and advertising costs.
Increased revenue opportunities
Integrated PMS payments can provide you with new revenue opportunities. For example, you can increase revenue while also reducing the risk of cancellations or no-shows by offering guests the option to make advance payments or set up automatic payments such as Pay by Link which is fully integrated to the PMS.
Additionally, hotels can also generate more revenue using currency conversion services for online and in-person payments that provide added convenience for guests.
Better cash flow management
By having payments integrated into your PMS, you can better manage cash flow and revenue. This can include improved visibility into guest payment history and outstanding balances, as well as more accurate forecasting of revenue.
Better financial forecasting
An integrated payment system provides real-time access to financial data, allowing hotels to better track revenue and expenses. This can help hotels make more informed financial decisions, improve financial forecasting, and identify cost-saving opportunities.
Choosing the Right Single Payment Platform
Choosing the right single payment platform for integrated payments is a critical decision for hotels. It requires careful consideration of several factors:
Support: Does it provide new starters and existing staff with 24hr support and account management?
Flexibility: Is the solution all-in-one and does it allow you to select modular components to meet your needs?
Multi-channel: Does it provide an online, unattended, and in-person (POS) payment experience?
Integrated: Will it help you minimise errors, save time, and improve your conversions by integrating payments into your existing systems?
Consistent global experience: Will it give you a single view of your guest and help deliver enhanced experiences whether online or offline?
Freedom to choose: Does the solution allow you to keep your existing acquirer?
Hotels and their workforces have struggled with disparate reports, frustrating back office recons, and disconnected systems for far too long. While making the switch to integrated PMS payments may seem daunting, the benefits of doing so are clear.
Read h2c's full Global Hospitality Distribution Study here.
More reads you might like
Image
GDS offers many advantages for hotels seeking to enhance their occupancy rates and overall performance, allowing them to thrive in a competitive hospitality landscape. These systems offer a gateway to a global network of travel agencies, online platforms, and travellers, offering unparalleled opportunities for growth and success.

Image
Payment gateways play a crucial role in the payment process. They encrypt and then securely transmit a customer's transaction data to the acquiring bank's payment processor. If you run a business that accepts card payments, then understanding this is essential. This is how you setup a payment gateway.
Image
In the evolving landscape of the hospitality industry, adopting hosted solutions is less of a choice and more of a necessity. Drawing from two decades of experience, it is evident that transitioning to hosted solutions isn't merely a matter of enhancing efficiency; it's about reshaping how we manage data in the sector, fostering a more adaptable and reliable business model.