BLOG • Click to Pay
Click to Pay: how to benefit from it
8 MIN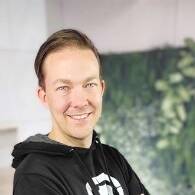 by Geofferey Pagel
DISCOVER MORE OF WHAT MATTERS TO YOU
What is Click to Pay?
Click to Pay is an ecommerce tool that allows customers to make secure card payments with a single click. 
The checkout process is the same, but instead of manually entering card details, registered customers will see their Click to Pay card on the screen. It eliminates the need for customers to enter their card information manually when paying. 
Online retailers integrate Click to Pay into their existing checkout pages to make the shopping experience faster and easier for their customers—no more lengthy checkout forms and no need to re-enter card details for each transaction. For customers who opt-in, Click to Pay securely stores and remembers their credit card details for all future purchases. 
At a glance

✓ Fast, single-click card payments for online stores
✓ Seamless integration with existing website checkout pages
✓ Works with all major credit cards, including Visa, Mastercard, and American Express
✓ Built-in verification and fraud prevention measures
✓ Customisable settings for merchants and consumers
✓ No additional costs for merchants, standard card transaction fees apply
✓ A card-based alternative to digital wallets like Apple Pay and PayPal
What are the benefits of Click to Pay?
1.- Benefits for merchants
Fewer incomplete checkouts, more conversions
Consumers like online shopping because it's convenient. When it starts to feel arduous and time-consuming, many simply give up and abandon their cart. It helps prevent this by making the checkout process as quick and easy as possible. It can greatly reduce cart abandonment rates and increase conversions. It's simple—quicker, easier payments lead to more sales.
Greater trust and customer loyalty
If you remember your customers, then they'll remember you. Click to Pay recognises returning customers and securely retrieves their payment information to enable one-click payments every time they visit your website. This hassle-free checkout experience makes it easy for them to choose you over a competitor. By rewarding repeat customers with a streamlined service, you build trust and encourage customer loyalty. 
Customisable and easy to integrate
It integrates with your existing online checkout page, allowing you to maintain the same look and feel and avoid any disruption to the current customer journey. It's as simple as working with your merchant account provider and online payment service provider to add the Click to Pay API (application programming interface) to your website.
As with traditional online card payments, merchants can choose which card networks to accept (Visa, Mastercard, etc.). Once set up, customers will have the option to choose the Click to Pay icon from the list of payment options, set their preferences, and store their payment details for all future purchases. 
Fewer complaints and chargebacks, reduced support costs
Without the need to enter billing details manually, It reduces the possibility of customer mistakes and confusion during the payment process. With fewer IT support requests and complaints from customers, merchants can spend more time and money addressing their core business objectives. In addition, Click to Pay's built-in fraud prevention lowers the number of chargebacks to merchants, reducing support costs even further.
2.- Benefits for customers
Fast, frustration-free online shopping
Whether shopping for business or leisure, for goods or services, the fewer hurdles along the way, the better the experience. It eliminates the need for customers to manually enter their card details, billing address, and shipping preferences for each transaction. It saves time and effort, making the online shopping experience more efficient and enjoyable for customers. 
Easier shopping on the go
It is especially convenient for people shopping on their mobile devices, an environment where traditional checkout forms feel even more tedious. Shoppers don't need to reach for their physical credit card and manually enter payment details. Instead, the entire shopping experience is complete with just a few taps. With the majority of online purchases now happening via a mobile device, Click to Pay was created with the mobile user in mind.
Multi-card storage and flexibility
Unlike earlier one-click payment products, Click to Pay allows customers to add multiple debit cards and credit cards to their account. When shopping online, they can choose their preferred card for each purchase without needing to re-enter any details. This flexibility further enhances their shopping experience.
Enhanced security and peace of mind
It uses secure remote commerce (SRC) technology, such as tokenisation and two-factor authentication, to safeguard consumers' payment details. Tokens and identity verification add extra layers of protection against fraud, instilling confidence and trust among your customers.
How secure is Click to Pay?
Both customers and merchants have a vested interest in preventing online payment fraud. It may seem counterintuitive, but single-click payments made via Click to Pay are actually more secure than traditional online payments. 
Tokenisation
Click to Pay uses an encryption process called tokenisation to transform customers' credit card information into a one-time virtual card number, known as "tokens." These unique tokens are used in place of the actual card details so that the customer's sensitive data can remain securely stored throughout the process. The tokens have no intrinsic value or meaning, rendering them useless if intercepted by an unauthorised party. 
Two-factor authentication
It uses two-factor authentication to verify a customer's identity and prevent unauthorised access to their account. When making a payment, customers are prompted to verify their identity through an additional factor, typically a one-time password (OTP) sent to their registered device.
3D Secure 
Merchants using Click to Pay have the option of adding a further layer of security against fraud by using 3D Secure (3DS) to authenticate cardholder identity. This is an additional verification step where customers are prompted by their bank to enter their online banking password or a one-time security code.
How does it work?
Website integration
The Click to Pay provider should work with you to ensure the integration goes smoothly.  Once live on your website, Click to Pay payments process like any other card transaction, with both the cardholder's bank and the merchant bank communicating digitally to clear the payment and transfer the funds. 
Costs and fees
It is free for customers. Merchants are charged the same transaction and processing fees that are associated with traditional credit card transactions. The setup and integration costs for merchants depend on the merchant's online payment processor.
Compliance
As with all online payments, Click to Pay transactions must be processed in a way that is PCI DSS (Payment Card Industry Data Security Standard) compliant. Integrating it is a good opportunity for merchants to review their PCI processes and that of any relevant third parties to ensure they remain in compliance with these rigorous industry standards. Working with a reputable online payment processor helps ensure that you remain compliant and up-to-date on any regulatory changes that affect your business.  
More reads you might like
Image
GDS offers many advantages for hotels seeking to enhance their occupancy rates and overall performance, allowing them to thrive in a competitive hospitality landscape. These systems offer a gateway to a global network of travel agencies, online platforms, and travellers, offering unparalleled opportunities for growth and success.

Image
Payment gateways play a crucial role in the payment process. They encrypt and then securely transmit a customer's transaction data to the acquiring bank's payment processor. If you run a business that accepts card payments, then understanding this is essential. This is how you setup a payment gateway.
Image
In the evolving landscape of the hospitality industry, adopting hosted solutions is less of a choice and more of a necessity. Drawing from two decades of experience, it is evident that transitioning to hosted solutions isn't merely a matter of enhancing efficiency; it's about reshaping how we manage data in the sector, fostering a more adaptable and reliable business model.