Simplify payments with Pay by Link
Pay By Link provides a convenient way for businesses to offer secure, flexible e-payments through a web link.
Streamline payments in a secured way
Increase efficiency
Automate your payment processes without additional development work. The payment links are easy to set up and can be reused.
Improve the experience
Offer customers a fast, convenient, and secure way to make payments with a wide range of payment methods, increasing satisfaction and loyalty.
Faster payments
With Pay by Link, you get paid faster, reducing late payments and improving cash flow.
Receive payments fast and streamline payment processing
Grow your brand with invoices customised to meet your business needs.
 
Brand consistency
Customise your invoices with your branding and messaging, making them consistent with the rest of your business.
 
Capture data
Add custom fields and line items to your invoices, making it easier to capture the information you need from your customers.
 
Improve experience
Personalised invoices improve the customer experience and help to establish and reinforce your brand identity.
Secure payment processing.
 
Secure data
Pay by Link uses encryption and tokenization to protect against unauthorised access and fraud.
 
Compliant with PCI DSS
Pay by Link is compliant with the Payment Card Industry Data Security Standard (PCI DSS) to protect sensitive cardholder data.
 
Flexible payment options
Pay by Link supports a variety of payment methods, including credit cards, debit cards, and digital wallets.
See payment activity in real-time.
 
Real-time tracking
Track the status of payments in real-time, providing visibility into payment activity and improving cash flow forecasting.
 
Automatic notifications
Send automatic notifications when payments are received, reducing the need for manual reconciliation and providing peace of mind.
 
Detailed reporting
Pay by Link provides detailed reporting on payment activity, making it easier to reconcile payments and track your business's financial performance.
Seamless payment processing.
 
Easy integration
Pay by Link integrates with a variety of systems and software, making it easy to add payment processing capabilities to your existing infrastructure.
 
Simple customer experience enhancements
Add payment buttons to your website or email communications, making it easy for customers to make payments with just a few clicks.
 
Brand customisation
Customisation options enable you to tailor the payment experience to your business's branding and messaging, improving the overall customer experience.
Fully integrated retail payments make a world of difference
Let's be honest, no one likes paying for things. And you don't hear consumers talking about their "payments experience''. Well, unless it fails.

Shoppers have been spoiled by the experience of the last year or so. They want lightning-fast, safe payments. They don't want to queue at the till. They want to just tap-and-go. You can't risk the transaction ruining the experience with your brand.
Our retail payments services include:
Fully integrated retail payments  

Acquiring and processing

Gateway processing

Currency conversion and support

Connected in-person and online payments

Reduced in-store devices (one device does it all)
Learn more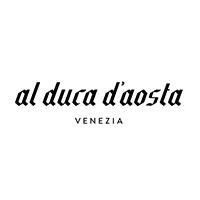 "Three years' ago, we implemented Planet's Pay by Link solution. This has allowed us to process payments online through a secure web link, offering a faster and easier way for our customers to make payments."
Matteo Ceccato
What happens next?
Talk to one of our experts today
We will call you to outline your exact needs - a quick 15-minute call.

Once we understand how best to assist you, we can initiate the hassle-free onboarding process.

Finally, a dedicated consultant from Planet will reach out to get you operational as soon as possible.