Boost in-store sales and customer satisfaction with Click & Collect
Enable your customers to reserve products online and pick them up in-store easily. Increasing foot traffic and sales for your stores.
Leverage your entire store inventory online
Deliver more value
Offer customers the convenience of ordering online and picking up and returning in-store.
Increase online conversions
Give customers the option to inspect their items before buying and provide immediate delivery.
Generate in-store footfall
Attract new customers, level-up in-store sales and improve customer loyalty.
Shoppers want to buy and return when and where they want, the way they want
Quick to install, dedicated and responsive Click & Collect functionality.
 
JavaScript integration
Create dynamic and interactive user experiences on your website, making it easier for customers to navigate and find the products they are looking for. Ultimately leading to increased conversions and sales.
 
Product promise
A product promise is a guarantee to customers that the products they are purchasing meet certain standards of quality and performance. Build trust and confidence in your brand, leading to repeat customers and positive word-of-mouth marketing.
 
Global reach
Sell your products to customers worldwide, increasing your potential customer base, opportunities for growth and revenue. Ship your products globally.
Build trust and credibility with your customers and stand out in crowded markets by creating a strong and recognisable brand identity.
 
Pay and collect or reserve and collect
Providing these options gives customers more flexibility and convenience, leading to improved customer experience and increased sales.
 
Widget colour and wording
Create a more cohesive and visually appealing widget that is aligned with your brand, making it easier for customers to use and understand.
 
Cart option: unified shopping cart
The ability to purchase a single item or multiple items in one unified cart, giving your customers added convenience and increasing your average order values.
 
Shopper notification
Keep your customers informed about the status of their orders and when their items are ready for pick up, improving the customer experience and building additional trust in your brand.
 
Merchandising
Helps customers easily find what they're looking for and increases the chances of impulse purchases.
Fulfil customer orders from the inventory within a physical store location. Increasing the speed and convenience of order fulfilment.
 
Web & Android
Enabling both a web browser and an Android app functionality increases accessibility and convenience for customers making the process of ordering and collecting items seamless and efficient.
 
Sales associate notification
Notifications make sales associates aware of - and prepared for - incoming orders, speeding up the process of order fulfilment and improving customer experience.
 
Fulfilment workflow
The ability to manage customer orders from the point of purchase to pick up improves your staff's efficiency and your customer satisfaction.
Integrate all your sales channels, both online and offline, into a single system allowing for a seamless and consistent experience for customers, regardless of how or where they choose to shop.
 
Order management system (OMS)
Planet's OMS software enables retailers to manage and process customer orders across all sales channels, including online, in-store, and via call centres. Improve your order accuracy, reduce administrative overhead and streamline your entire order fulfilment process.
 
Payment products
Accept all popular payment methods and increase customer conversion, trust and loyalty. Customers appreciate the convenience and flexibility of being able to choose their preferred payment method.
 
Revenue optimisation
Dynamic currency conversion (DCC) and business intelligence provide your business with the tools to bring in additional revenue and identify opportunities to increase sales, improve customer retention, and expand into new markets.
Fully integrated retail payments make a world of difference
Let's be honest, no one likes paying for things. And you don't hear consumers talking about their "payments experience''. Well, unless it fails.

Shoppers have been spoiled by the experience of the last year or so. They want lightning-fast, safe payments. They don't want to queue at the till. They want to just tap-and-go. You can't risk the transaction ruining the experience with your brand.
Our retail payments services include:
Fully integrated retail payments  

Acquiring and processing

Gateway processing

Currency conversion and support

Connected in-person and online payments

Reduced in-store devices (one device does it all)
Learn more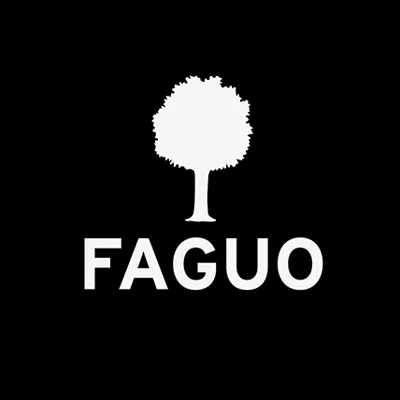 FAGUO operates in the ready-to-wear sector with more than 25 integrated physical outlets across France and an established international presence. They have built their e-commerce activity around the OMS from Planet/Proximis. The French clothing, footwear and luggage retailer, renowned for its commitment to sustainability, is offering home delivery of products available in shops thanks to this solution.
FAGUO
FAGUO's mission is to help our generation fight climate change.
What happens next?
Talk to one of our experts today
We will call you to outline your exact needs - a quick 15-minute call.

Once we understand how best to assist you, we can initiate the hassle-free onboarding process.

Finally, a dedicated consultant from Planet will reach out to get you operational as soon as possible.