Easily provide next-level guest entertainment
Planet's Interactive TV solution provides all the entertainment options you would expect from a modern Hotel TV system. Free, paid, live channels, video on demand, music streams and apps.
Enhance your guest experience with Planet
A variety of entertainment options
Multiple TV channels, video on demand, music streams and a hotel TV app.
Cast to TV
Give your guests that home-away-from-home experience with Cast to TV.
Personalised guest experience
Tailor unique content to your guests. Give guests what they want and generate revenue.
Bring the luxuries of home to your hotel
The guest TV is an essential digital touchpoint for the hotels and can give a positive image of the hotel if the guest journey is excellent.
Our designers work with hoteliers to optimise and promote their hotel brands.
Provide an extensive selection of guest entertainment.
Everything from local TV channels to TV apps, and video on demand (VOD). After a full day of visits or business meetings, our Interactive TV provides all the options for guests to relax and enjoy their stay.
Home away from home TV experience.
Most guests travel with their phones, tablets, or computers. Thanks to Cast to TV, guests can seamlessly cast their content (app, photos, videos, music) onto a larger screen with excellent quality. Just like they do at home.

At a local or brand level, the guest experience can be tailored to suit the hotel's profile. With personalised guest content, you can easily add:
Logos
Visual Elements
Hotel Videos and Graphics
Deliver a superior in-room experience by enabling guests to use their mobile device as a TV remote control.
Critical in providing safe and hygienic hotel stays for your guests. Eliminates the need for guests to share remotes.
No app to download. The mobile remote control works on any browser or mobile device. 
Easy to connect and disconnect.
By interfacing Planet interactive TV with the hotel PMS, you can provide a custom experience:
Display custom welcome messages with the guest name.
Communicate with guests by sending custom guest messages to their TV.
Provide guests with an overview of their room invoice (view bill), enabling them to check their current balance.
Lock TV consumption for check-out.
Planet Interactive TV's content management tool enables hoteliers to manage media and content for your hotel.
Share content with different properties and display TV promotion banners.
Customise the content displayed on TVs for specific groups of guests.
Offer from-TV shopping and room service.
Welcome screen customization for specific groups of guests and more than 20 languages supported.

Centrally manage all your interactive TV features.
Remotely monitor and manage TV infrastructure.
Efficiently opearte the network and all the connected TVs.
The dashboard enables hoteliers to collect valuable insights into guest media consumption.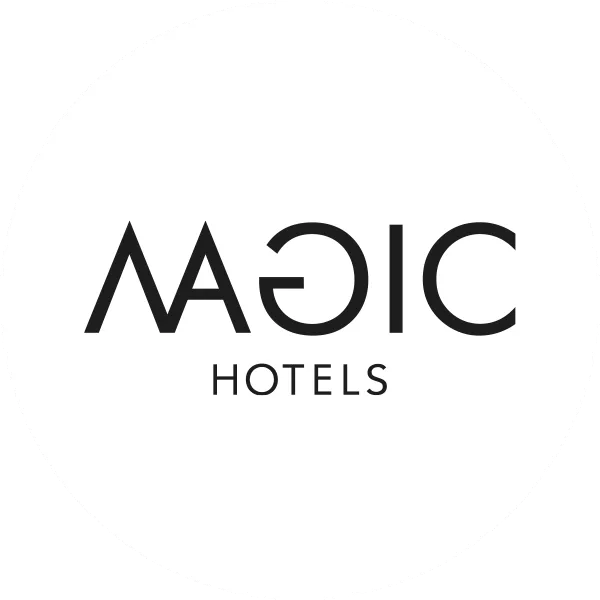 "With all the information gathered in one place, it is much easier for us to follow the guest throughout the journey. We can better understand guests by looking at what services they use and at what frequency. Based on this, we can provide excellent and personal guest experiences, such as their favorite rooms, special offers in restaurants, shopping and wellness, and thus the technology actually helps to create a great guest experience."
Mona Sandvik
General Manager Magic Hotels
Fully integrated payments make a world of difference
Joined up technology frees your people to do what they're best at  - looking after guests.
Wherever your guests come from. Whether they're at home, in their hotel room, your restaurant or your lobby, Planet's hospitality payments platform makes every transaction fully connected, flexible and secure. 
Every aspect of payment. Settled.
 
Secure payments on all channels and devices

Revenue-generating value added services

Full acquiring service for standard and alternative payments

Single customer view offers richer data and deeper insights

Online portal for reporting, reconciliations and settlement management

Integration with the leading POS and PMS systems
Discover Planet payments
Planet Interactive TV
Provide Next-Level Guest Entertainment
Interactive TV is easy to deploy in all network environments (wired or wireless) and with a large variety of devices, be it connected TVs or set-top boxes.
Compatibility
Compatible with leading TV manufacturers, Samsung, LG, Philips and many more.
Fully Customizable
Customize content for specific groups of guests.
Shop
Enable guests to place orders from their TV.
What happens next?
Talk to one of our experts today
We will call you to outline your exact needs - a quick 15-minute call.

Once we understand how best to assist you, we can initiate the hassle-free onboarding process.

Finally, a dedicated consultant from Planet will reach out to get you operational as soon as possible.