Visualise your hotel data with Dashboard
Use data-driven insights to improve guest satisfaction, grow revenue and manage your brand.
Your hotel's business performance at a glance
Easily monitor hotel performance
Get a sense of your hotel's performance at a glance. Set alerts for KPIs and compare them over any period.
Grow revenue effectively
Use the Dashboard to organise relevant events for your guests and tailor their ad experience.
Benchmark your hotel performance
Compare your hotel's performance to similar hotels in your city or country.
The all-in-one dashboard built by hoteliers for hoteliers
Create a dashboard for your business with tailored views, alerts, and reports.
View data the way you want to
Choose between various skins for your dashboard and set your own date ranges for analysis and reports. Define your own alerts and value thresholds, and have reports delivered directly to your inbox.
 
Easily track your key metrics
Drag-and-drop interface gives you the ability to select the widgets of your choice, define the graph types you want to see and set the thresholds and alerts in accordance with your business. Builtin explanations to make it intuitive and straightforward.
The Sentiment Analysis Widget within the Dashboard is a powerful widget that delivers a host of reputation insights:
Monitor guest sentiment
Dashboard uses guest review data in multiple languages to monitor how guests feel about your hotel.
 
Continuous improvement
Easily identifies specific areas of your hotel that need improvement. Dashboard will monitor which day bad reviews came in, which can be correlated with specific events that caused the bad reviews then action can be taken to rectify issues.
 
Personal touch
Understand the profile of guests who are not too happy with your hotel. Ensuring they receive extra attention and steps are taken to address their specific needs.
 
Guest review optimisation
Identify review sites that are collecting most of the negative feedback, so you can potentially offer extra benefits to guests coming from these specific sites or synchronise your service to the way this website collects feedback.
These handy widgets are designed to give you the best possible data.
TV/Radio channels usage widget
Monitor TV channels your guests are actually watching. Use this to adjust your channel subscriptions and manage costs.
 
Internet access portal widget
See how many of your guests are connected to the internet, on what devices, how the internet is performing and if your guests have a good experience on your WiFi. You can also use the data from the widget to negotiate with your WiFi supplier.
Proactively monitor the behaviour of your central network devices.
Bandwidth widget
Monitor your network bandwidth usage vs capacity and be notified when bottlenecks happen. Ensuring the best possible online experience for your guests at all times.
 
Network device status
Identify at a glance your network devices' behaviour. Ensuring you maintain the highest level of network operation for your connected TV, Internet access, Cast2TV, and guest devices.
Identify areas for improvement, stay competitive in the market and increase profitability
Improve performance and efficiency
Identify areas where you can improve and optimise processes to increase efficiency and productivity.
 
Establish a competitive advantage
Gain a competitive advantage by implementing strategies and tactics that give your hotel an edge over your competitors.
Data-driven decision-making
Get the valuable data and insights you need to make informed decisions about your hotel business operations and strategy, leading to better results and outcomes.
Fully integrated payments make a world of difference
Joined-up technology frees your people to do what they're best at - looking after guests.
Wherever your guests come from. Whether they're at home, in their hotel room, your restaurant or your lobby, Planet's hospitality payments platform makes every transaction fully connected, effortless, and secure.

Every aspect of payment. Settled.
Secure payments on all channels and devices
Revenue-generating value-added services

Full acquiring service for standard and alternative payments

Single customer view offers richer data and deeper insights

Online portal for reporting, reconciliations and settlement management

Integration with the leading POS and PMS systems
Learn more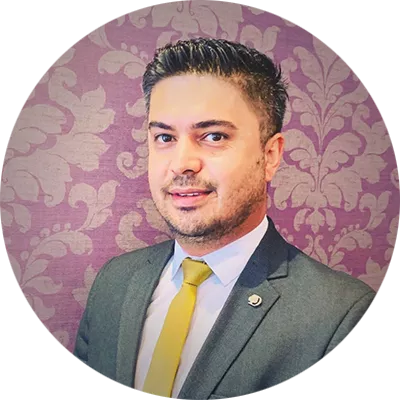 "Dashboard has been beneficial in reviewing the performance of our site, wifi speed and guests activities. Overall the dashboard is far better than what we used to have."
Suleyman Ozal
Deputy General Manager, Doubletree by Hilton Chelsea

This testimonial was provided to Hoist Group, now part of Planet
Get in touch
Hotel performance - visualised
With enhanced performance visibility you can see exactly where you can grow your hotel's revenue.
Easy-to-access
Available on most devices
Easy-to-understand
Data visualisations created with hoteliers in mind
Easy-to-action insights
Find out what you can do to boost your hotel's performance.