BLOG • RETAIL Technology
How to use Buy Now, Pay Later (BNPL) for your business
8 MIN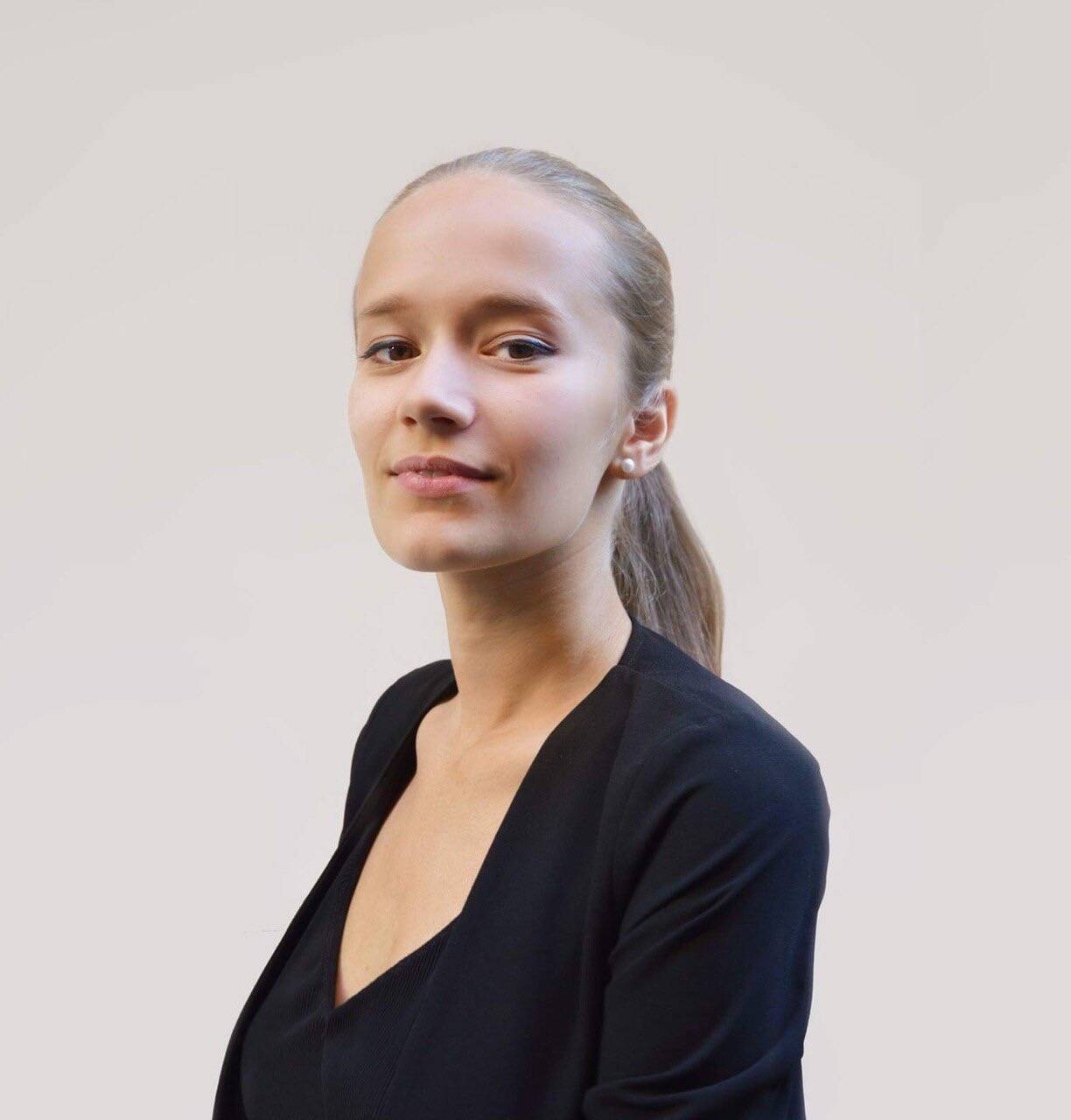 by Alexandra Lipkina
DISCOVER MORE OF WHAT MATTERS TO YOU
Are you looking to give your customers an easy and convenient payment option? Say hello to Buy Now, Pay Later! This payment option has revolutionised the e-commerce industry by allowing customers to purchase goods and services and pay for them later in instalments. With BNPL, your customers can make purchases without immediate financial pressure.
BNPL presents a swift and effortless means for consumers to secure credit approval, far surpassing conventional credit cards and loans. Its popularity is constantly growing, with estimates projecting BNPL transactions to reach $995 billion by 2026(1). It's no wonder that both businesses and customers love BNPL because of its flexibility and accessibility.
If you're an e-commerce business owner, offering BNPL is a fantastic way to increase sales and overall profitability. Are you interested in learning more? In this article, we'll explore the benefits of BNPL for businesses, how to use it to attract customers, the types of BNPL services available, and the best practices for implementation.
What is Buy Now, Pay Later (BNPL)?
BNPL enables customers to buy immediately and pay for their purchases in instalments at a later date. The instalment payment period usually ranges from four to eight weeks, but it varies depending on the provider. Unlike traditional credit options, a BNPL payment method does not require a credit check, and the whole process is completed during checkout. BNPL provides customers with the flexibility to purchase what they want and pay for it at a later date rather than paying for it all upfront.
For example, have you ever found yourself eyeing a must-have item but just couldn't afford it at the time of purchase? But then, when you finally had the funds, was it sold out or unavailable? The struggle is real. That's why BNPL options are becoming immensely popular among shoppers, especially Gen Z and Millennials. It fulfils their desire for instant gratification.
Types of BNPL services
Let's take a closer look at the different types of BNPL services available and how they can benefit your business.
First off, let's take a closer look at the types of BNPL services available:
Interest-free BNPL services allow customers to pay off their purchases over a period with zero interest charged.
On the other hand, interest-bearing BNPL services charge interest on the balance owed by the customer. The interest rate offered depends on factors such as credit score, the amount borrowed, and the length of the repayment period. Interest-bearing BNPL services have become increasingly popular because they allow customers to spread the cost of their purchases over an extended period.
When choosing a BNPL service, businesses should consider the fees associated with the service, the customer experience, and the ease of implementation. It's also important to compare BNPL with other payment options for businesses, such as traditional credit options and debit cards, to determine which is best for your business.
Credit cards allow customers to use a revolving line of credit to spread the cost of their purchases over an extended period. However, the interest rates on credit cards are usually higher than BNPL services.
Traditional layaway plans allow customers to pay for their purchases over time, but the product is not delivered until the balance is paid in full.
Store credit is a credit system managed by the retailer, which allows customers to pay for their purchases over time, but the credit can only be used for purchases at the specific retailer.
In conclusion, while there are several payment options available to businesses, BNPL services offer customers the chance to spread the cost of their purchases with zero or low-interest charges. While interest-bearing options provide greater flexibility in terms of repayment periods, customers must be aware of the financing costs when using these services. Compared to other payment options such as credit cards, layaway plans, and store credit, BNPL services offer greater flexibility, transparency, and accessibility to customers, ultimately driving business sales.
Benefits of Buy Now Pay Later
For customers
It's a flexible payment option that can be more appealing than traditional credit options. With BNPL, customers can spread the cost of their purchases over several weeks, which makes items more affordable and allows them to budget better.
Speaking of customers, BNPL offers several benefits that they can enjoy. First, it can be more affordable as it allows them to purchase products they may not have been able to afford otherwise. This is great news because they can spread out the cost of the purchase over a longer period of time.
Second, BNPL is a convenient payment option that saves customers the hassle of paying for their purchases all at once. This is especially helpful for larger purchases. Plus, many BNPL companies offer interest-free instalments and fee-free options, which can provide customers with significant savings. Who doesn't love that?
Another thing that makes BNPL attractive to customers is that good credit history or a high credit score isn't necessary to qualify. In addition, the approval process is usually very fast, so they can start enjoying their purchases sooner rather than later.
Now, if you're an e-commerce business owner, you definitely want to consider BNPL as a payment option for your customers. Not offering it could mean missing out on potential sales, as customers may look elsewhere for a more flexible payment option. Plus, you'll avoid some common problems, like losing customers who can't afford to pay for their purchases all at once, or customers who abandon their shopping cart when they see the total cost.
For business owners
As stated earlier, offering BNPL as a payment option can greatly benefit businesses. The benefits include:
Increased conversion rates and sales: BNPL offers an alternative payment option that can help businesses increase their conversion rates and sales. Customers who may have been deterred by the upfront cost can complete their purchases and pay for them over time.
Reduced shopping cart abandonment: BNPL can help businesses reduce shopping cart abandonment rates by providing customers with a flexible payment option that meets their needs.
Improved customer loyalty and satisfaction: Offering BNPL to customers as a payment option can increase customer loyalty and satisfaction by allowing customers more financial freedom and flexibility. Satisfied customers are more likely to return, which can lead to increased sales growth and profits.
Ability to attract new customers and expand the customer base: Businesses can use BNPL as a competitive advantage and a marketing tool to attract new customers and expand their customer base. By providing customers with a unique payment option that's attractive to many customers, businesses can expand their reach and attract a wider range of customers, ultimately leading to increased sales growth.
Potential Risks of BNPL for business owners
While BNPL offers many advantages for businesses, some potential risks need to be considered.
These risks include:
Higher costs associated with the implementation of BNPL: Implementing BNPL as a payment option can come with higher costs. Businesses may need to pay setup fees and transaction fees, which can add up over time.
Possibility of customer delinquency and bad debt: One of the biggest risks associated with BNPL is the possibility of customer delinquency and bad debt. If a customer fails to pay in time, businesses may be left to cover the cost, which could lead to a reduction in profits.
Increased regulatory and legal risks: BNPL has recently been scrutinised by regulators due to the lack of consumer protection. As with any payment option, there are regulatory and legal risks to consider. Businesses must comply with relevant regulations and laws related to BNPL to avoid legal or regulatory issues.
How to implement BNPL for your business
To implement BNPL for your business, follow these best practices:
Choose the right BNPL provider: Choosing the right BNPL provider is essential. Not all BNPL providers are created equal, so doing your homework and research is crucial. When selecting a BNPL provider, choose one that integrates with your e-commerce platform, provides excellent customer support, and offers competitive fees.

There are many BNPL service providers to choose from such as; Klarna, Afterpay (Clearpay), PayPal, Affirm and many many more.

Set clear terms and conditions: Clearly set out the terms and conditions for BNPL on your website. Ensure that customers know all payment terms and agree to them before completing a transaction. Businesses should always use reputable BNPL payment solutions ones that help advise on relevant risk management processes and guide them on terms and conditions. This includes the conditions of payment, interest rates charged, and late fees.
Tips for managing risk and avoiding bad debt: Businesses should set up internal procedures to manage the risks associated with BNPL, such as conducting credit checks on customers, setting manageable payment plans, and offering a debt collection service.
Ensuring transparency and clarity for customers: Be clear and transparent with customers about BNPL. Make sure customers understand the terms and conditions, the total cost of their purchases, and the payments required.
Conclusion
Let's face it, customers love convenience and flexibility when it comes to payment options. If you don't offer BNPL, you risk losing customers to your competitors who do.
Offering BNPL as a payment option is a smart move for e-commerce business owners who want to stay competitive and increase sales. Don't let the fear of potential risks hold you back from offering this convenient and popular payment option. Your customers will thank you for it!
More reads you might like
Image
GDS offers many advantages for hotels seeking to enhance their occupancy rates and overall performance, allowing them to thrive in a competitive hospitality landscape. These systems offer a gateway to a global network of travel agencies, online platforms, and travellers, offering unparalleled opportunities for growth and success.

Image
Payment gateways play a crucial role in the payment process. They encrypt and then securely transmit a customer's transaction data to the acquiring bank's payment processor. If you run a business that accepts card payments, then understanding this is essential. This is how you setup a payment gateway.
Image
In the evolving landscape of the hospitality industry, adopting hosted solutions is less of a choice and more of a necessity. Drawing from two decades of experience, it is evident that transitioning to hosted solutions isn't merely a matter of enhancing efficiency; it's about reshaping how we manage data in the sector, fostering a more adaptable and reliable business model.