BLOG •
Top 9 Online Travel Agents (OTAs) in 2023
9 MIN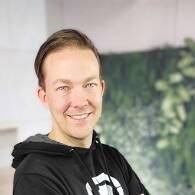 by Geofferey Pagel
DISCOVER MORE OF WHAT MATTERS TO YOU
What is an OTA?
OTA stands for Online Travel Agency or Online Travel Agent. OTAs are one of the key distribution channels that hotels have at their disposal in order to market and sell their room nights.
For most hotels, online travel agents (OTAs) have become the most important distribution channel. In many ways, they're a natural evolution of the traditional travel agency model, as platforms like Expedia and Hotels.com offer consumers easy comparisons and booking processes to most hotels listed in any given region.
What are the benefits of OTAs?
A typical OTA charges between 10% and 30% in commission for every room booking passing through it, leading to a dollar-for-dollar seemingly less profitable margin than direct bookings. However, for that investment, hotels benefit in a few crucial ways they would almost certainly otherwise be missing out on:
Hotels listed on OTAs are able to increase awareness and even unlock new markets, relying on the OTAs popularity and marketing-focus, instead of their own marketing spend.

OTAs help hotels to meet their audience where they are online, with the leading travel websites in the U.S. serving more than 30 million visitors every month.
Hotels can benefit from the so-called billboard effect: Listings on OTAs provide initial awareness for potential travelers, who could ultimately book directly, via a booking engine, on the hotel's site, minus the OTA's commission costs.

OTAs make revenue management far less complicated. Hotels can capitalize on seasonal demand by simply adjusting room rates according to recommendations made by the OTAs.
Combine these benefits, and the revenue benefits of listing your hotel on popular OTAs becomes clear. The OTA's actually provide a lot of heavy lifting for their fee. Of course, you still need to know just where to place these listings strategically. Consider these top 8 online travel agents when making your decisions.
What are the most important OTAs in 2023?
There are several dozens of OTAs available today, with each one offering a very specialised set of services
A success story of the gig economy over the past few years, Airbnb is unique in that it acts largely as a marketplace for non-conventional travel accommodations and consumer-to-consumer rentals. It has begun to expand into commercial listings after acquiring HotelTonight in 2019, earning it a spot on this list.
Hotels looking to be listed on Airbnb need to prove their unique design characteristics. At acceptance, they become one of seven million listings in more than 200 countries, with access to more than 150 million active users. Commission ranges between 14% and 20% for hotels.
Advantages of Listings on Airbnb
Thanks to the service's marketplace vibe, hotels listed on Airbnb can benefit from more authentic, word-of-mouth-type marketing compared to other OTAs on this list.

Airbnb's emphasis on local influences and unique designs make the platform a perfect fit for boutique hotels competing against larger, less personal chains.

Airbnb expands into areas outside the typical tourism hotspots, offering the ability to stand out and go beyond the norm.
Founded in 2000, TripAdvisor has become one of the largest travel websites in the world. It is largely known for its user reviews, approaching 500 million in total for hotels and restaurants.
That said, the platform's Instant Booking platform enables its visitors to read reviews and make the call to book a room right on the platform. It charges its 7+ million listings of attractions, hotels, and restaurants an average of 15% commission.
Advantages of Listings on TripAdvisor
A potentially massive audience, with 450+ million monthly active users around the globe.

A strong reputation for and volume of user reviews. If your listing ranks well, the audience will trust its quality.

The connections between hotels, attractions, and restaurants allow potential visitors to think about your lodging opportunity in a broader context.

An advertising partnership with Expedia and Priceline allows for connections with other high-visibility OTAs.
The U.S.-based Expedia group, founded in 1996, actually includes more than 200 travel booking sites that total more than 600 million monthly visits, including some others on its list. Its flagship OTA is Expedia.com, which focuses on hotels, flights, and rental cars.
Expedia.com is home to listings of more than 500,000 properties, spanning more than 60 countries. Commission for rooms booked through the site ranges between 5% and 30% based on property type and dynamic pricing, but averages around 16%.
Advantages of Listings on Expedia
An emphasis on low prices and affordability means Expedia.com attracts an audience that might not otherwise seek out your individual hotel's website on their own.

The close connection with other OTAs pays off for hotels. Placing a listing on Expedia, for instance, automatically links it to Hotels.com.

Customers can book hotels in connection with flights and rental cars, placing your hotel listing into a more comprehensive experience.

The global recognition of the platform makes it easy to unlock new markets, especially when expanding internationally.
Founded in 1996, Booking.com was among the first OTAs to emerge in the dotcom boom. As an international company by design, its bookings (accessible in 43 languages) cover more than 200 different countries on every continent.
In total, the platform processes more than 1.5 million hotel nights every day, with decisions driven by its 50 million verified reviews by guests. Fees average about 15% but fluctuate depending on the market segment and property type listed.
Advantages of Listings on Booking.com
As part of a larger company umbrella that also includes brands like Priceline and Agoda, listings on Booking.com tend to have a magnified impact.

The platform focuses not just on hotels. Instead, it offers options for motels, vacation homes and apartments, hostels, B&Bs, and other types of properties as well.

An easy setup process, including the ability to import information from other OTA platforms, allows hotels to set up their listing in as little as 15 minutes.
As mentioned above, Agoda is part of the Booking Holding that encompasses several other major OTAs. Originally founded in 1998, its largest pool of property listings is in Asia. However, the company has expanded into Europe and America as well, with its website and 2 million listings available in 38 languages.
Much like Expedia in the European and American market, Agoda focuses on low-priced listings and affordability. Commissions for listings average around 16%, with variations depending on the size and type of property.
Advantages of Listings on Agoda
A strong focus on the Asian market is beneficial for hotels and brands looking to branch out specifically to this audience.

Close connections with other OTAs like Booking.com and Priceline under the same corporate umbrella allow for cross-listings and increased convenience.

Commission discounts for multi-property hotel brands can lead to sizable discounts and higher profit margins.
An American company, Hotels.com has been headquartered in Dallas, Texas since its founding in 1991 as the Hotel Reservations Network. It has been part of the Expedia network of OTAs for almost two decades, benefiting from significant economies of scale on listings as a result.
In total, the platform hosts more than 360,000 listings in more than 19,000 locations, most of them in the Western Hemisphere. Average commission is just above 17%.
Advantages of Listings on Hotels.com
The close connection with Expedia mentioned above also works in reverse, meaning listings on Hotels.com receive increased audience attention.

The platform's Hotels.com Rewards program attracts higher than usual return customers, leading to increased repeat business for listed properties.

A focus on the Western Hemisphere makes the service beneficial for hotels and other properties looking to improve their awareness in this market.
In a clear distinction from services like Airbnb, LateRooms focuses only on hotels. Founded in 1999, the company is headquartered in the United Kingdom. It emphasizes last-minute deals for single-night stays, catering to more spontaneous and urgent audiences.
With its more niche focus, LateRooms leads to fewer but faster transactions. More than 200,000 daily users book more than 50,000 rooms every month, including some same-day bookings. Its listings are limited to the U.K.
Advantages of Listings on LateRooms
A laser focus on the United Kingdom is perfect for properties situated in that market.

The flexibility offered by LateRooms makes sense for hotels who have some rooms to fill in order to minimize losses even when offering discounts.

Unique search categories, like secret rooms and quirky hotels, make this platform a good fit for niche properties with a specific target audience.
Based in Cologne, Germany, HRS was actually founded as a standard travel agency in 1972. It pivoted to become an OTA in the early years of the world wide web, and now offers more than 300,000 listings to about one million active users.
HRS offers listings around the globe, but most of its inventory is in Europe. Similarly, while it offers listings for both consumers and business travelers, its emphasis on business (including discounts for professional travel) is clear throughout the website. Expect an average commission of 16% for bookings through HRS.
Advantages of Listings on HRS
A focus on business customers makes HRS a great fit for hotels who are prioritizing this audience.

The company's history in the offline travel agency field shines through in its user experience and service, offering a more bespoke experience than many others in this article.

Inventory and experience in the European market is a key advantage for hotels in this area looking to attract a global audience.
A relative newcomer to the market Google started showing hotel information in a more useful way with sponsored hotel prices back in 2010. According to Google, their hotel ad partners (participating hotels) received 65% more leads year over year and Google Hotel Ads has now emerged as the most profitable metasearch platform for accommodation providers globally.
Google has an unrivalled advantage when it comes to traffic: an estimated 4.5 billion searches are made per day on Google, accounting for 77% of the world's total search traffic. Couple that with the fact that Google Hotel Ads has expanded to over 150 countries and you can understand why Google Hotels Ads is such a popular choice for hoteliers.
Advantages of Listing on Google Hotel Ads
Attracts travellers searching for accommodation in your hotel's specific area.

Increases the number of direct bookings your hotel's website generates. According to Google, 60% of leisure travellers and 55% of business travellers use its search engine to plan their trips.

Google Hotel Ads makes it possible for you to access some of the guests data, and does not keep it all hidden like most OTA's. This means that you can get useful analytics and insights from the guest's trip-planning process.

When the potential guest clicks on your hotel's advert, they have already been filtered according to specific details like price range, availability, amenities, location, rating, etc. This means that they are mostly sales-qualified leads who are about to place a booking.
OTA's will never be a replacement for your hotel's own website, which remains a crucial revenue stream. But when approached strategically, OTAs offer a vital part of the distribution chain to increase your bookings, increase awareness, and improve your revenue.
At the same time, not every OTA is created equal. The list above offers a great start to help you find the right homes for your listings, but it's important to dig deeper again. By finding the platforms that work best for your hotel and audience, you can effectively diversify your marketing and sales efforts, fine-tuning for better business as you go.
Another great idea is to run a fully customizable and integrated online booking engine in parallel with your OTA strategy. Having your own online booking engine, such as Planet's Web Booking Engine, is a simple way to convert your website visitors into hotel guests, simultaneously saving you money on commission fees and providing you with a branded opportunity to upsell to guests before they check-in.
More reads you might like
Image
GDS offers many advantages for hotels seeking to enhance their occupancy rates and overall performance, allowing them to thrive in a competitive hospitality landscape. These systems offer a gateway to a global network of travel agencies, online platforms, and travellers, offering unparalleled opportunities for growth and success.

Image
Payment gateways play a crucial role in the payment process. They encrypt and then securely transmit a customer's transaction data to the acquiring bank's payment processor. If you run a business that accepts card payments, then understanding this is essential. This is how you setup a payment gateway.
Image
In the evolving landscape of the hospitality industry, adopting hosted solutions is less of a choice and more of a necessity. Drawing from two decades of experience, it is evident that transitioning to hosted solutions isn't merely a matter of enhancing efficiency; it's about reshaping how we manage data in the sector, fostering a more adaptable and reliable business model.