This ebook includes: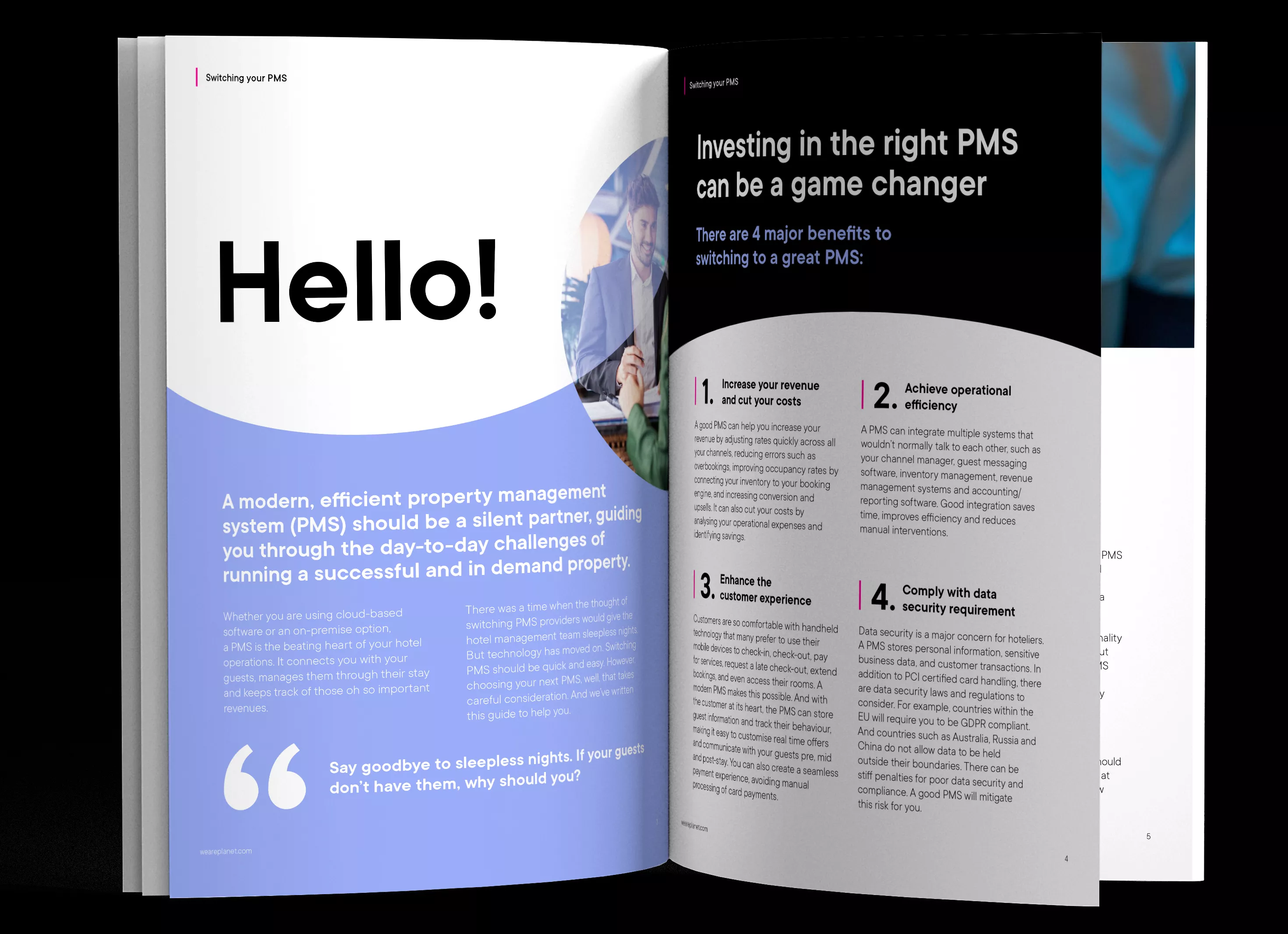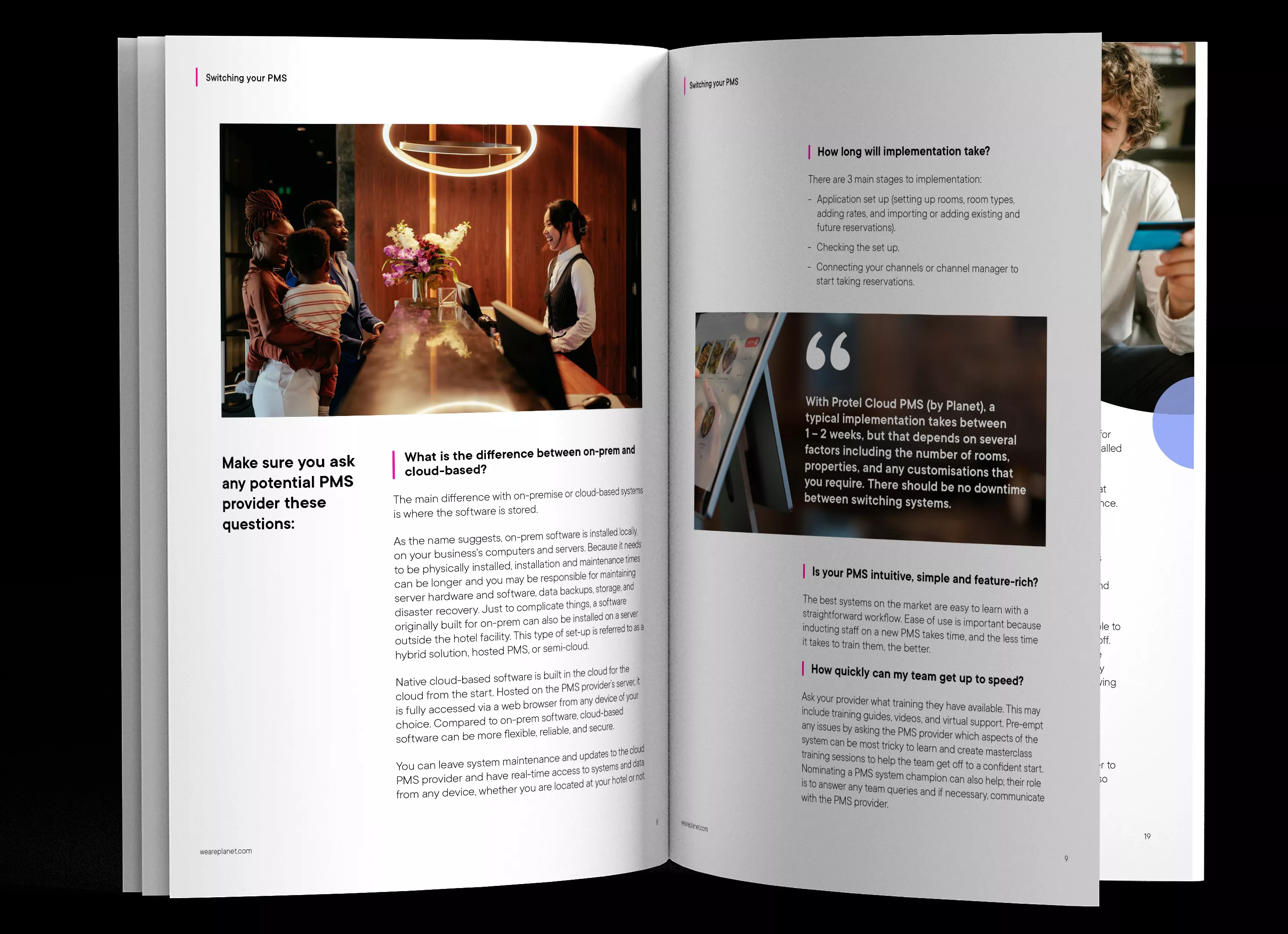 How investing in the right PMS can be a game changer. 

What to look for in your next PMS.

What to ask before switching PMS provider.

What makes a successful PMS? 

What makes us (a tiny bit) unique?

Connected commerce. And why it matters. 


 
Everything you need to know about changing PMS providers
A modern, efficient property management system (PMS) should be a silent partner, guiding you through the day-to-day challenges of running a successful and in demand property.
Whether you are using cloud-based software or an on-premise option, a PMS is the beating heart of your hotel operations. It connects you with your guests, manages them through their stay and keeps track of those oh so important revenues.
There was a time when the thought of switching PMS providers would give the hotel management team sleepless nights. But technology has moved on. Switching PMS should be quick and easy. However, choosing your next PMS, well, that takes careful consideration. And we've written this guide to help you.
Say goodbye to sleepless nights. If your guests don't have them, why should you?
What you need to know
FAQs
Find out how easy it is to switch PMSs now!