Free Ebook • The Planet guide to changing payment providers
The Planet guide to changing payment providers
In theory, switching payment providers should now be quick and easy technically. However, not all payment systems are the same! You should carefully consider what you want from your new platform and, what you expect from your payments partner
This ebook includes: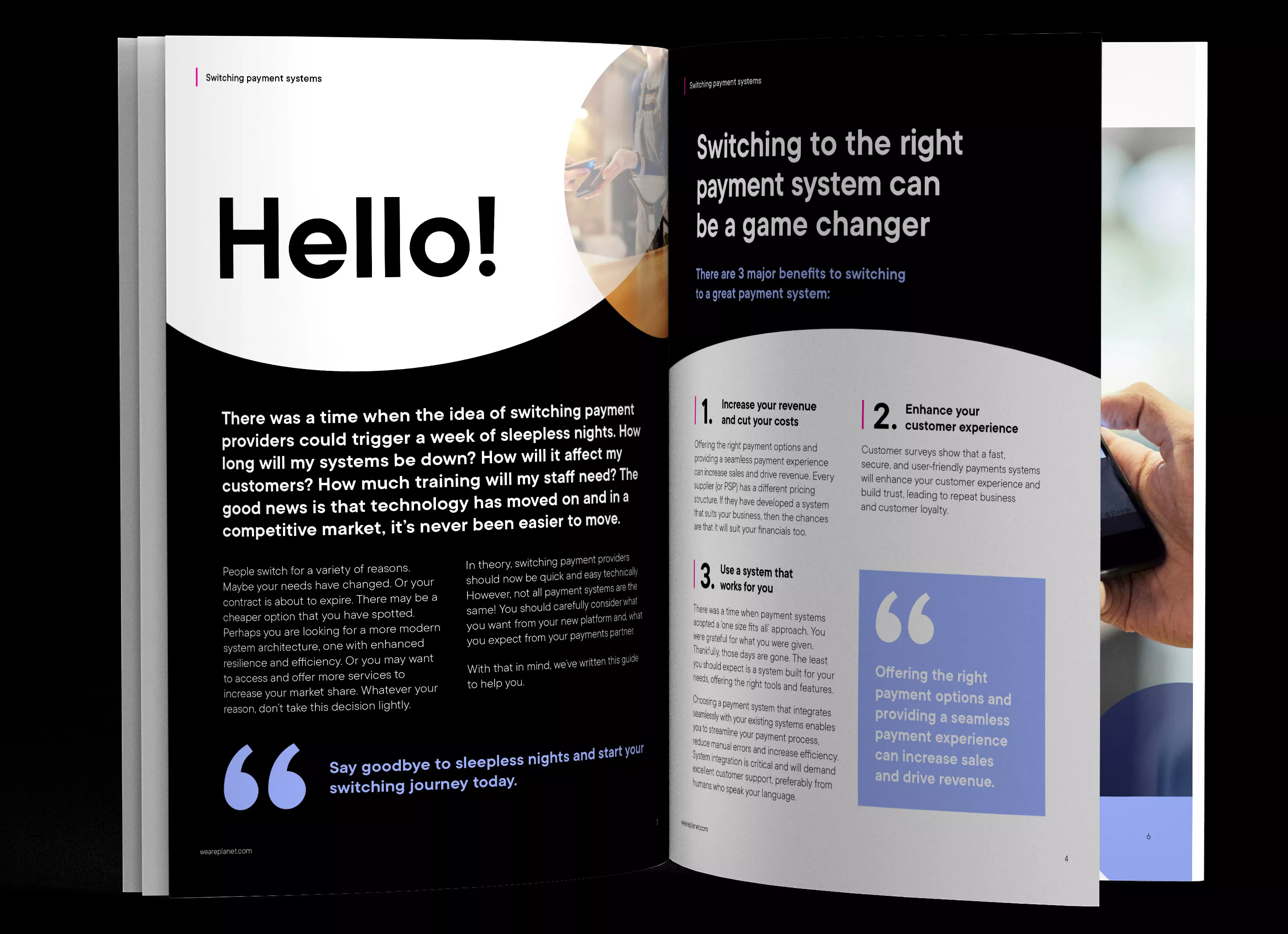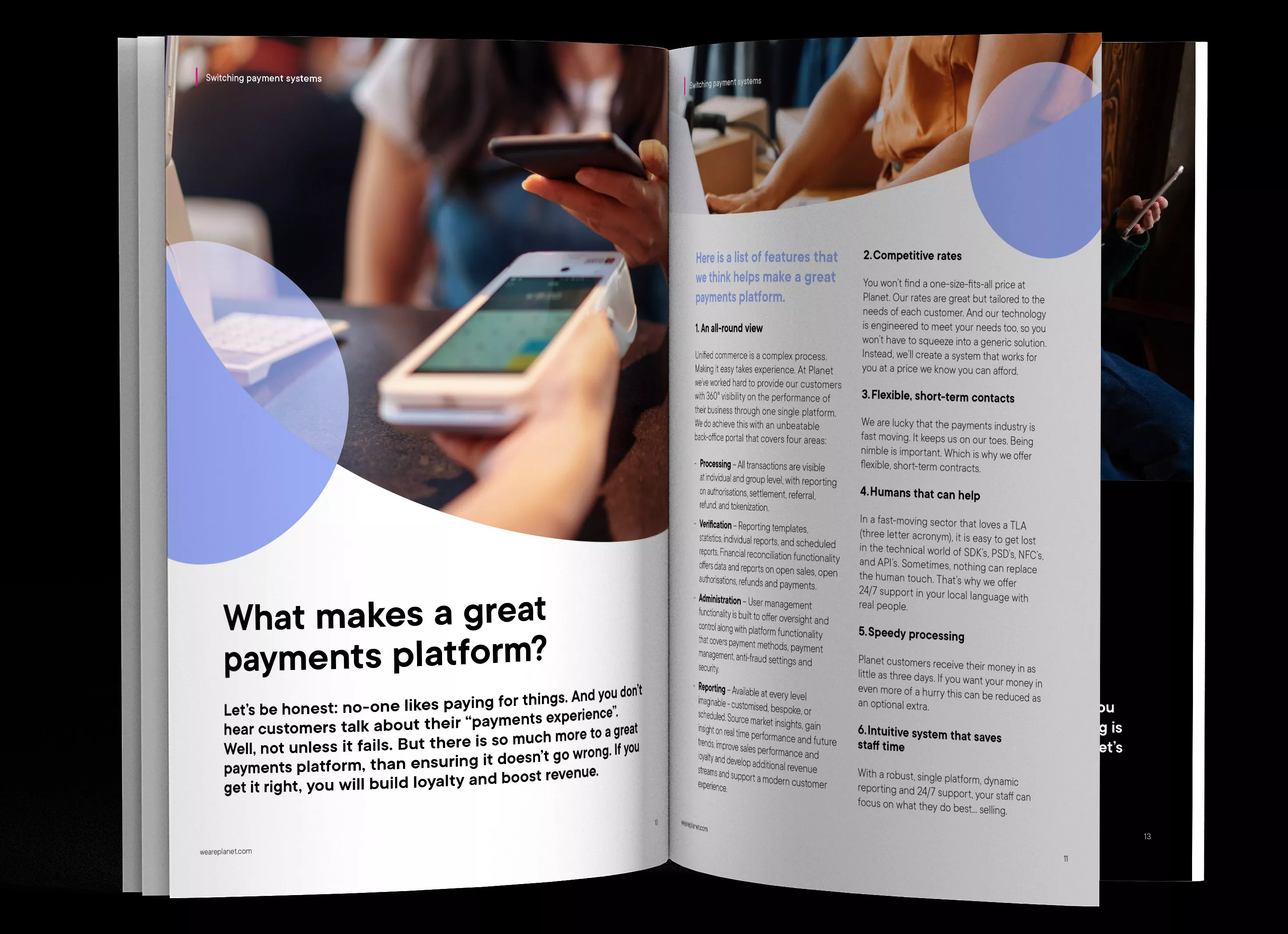 How switching to the right payment system can be a game changer. 

What to ask before switching payment provider.

What makes a great payments platform?

What makes our payments platform (a tiny bit) unique?  

Connected commerce. And why it matters.

 
features that make a payments platform great!
Complete business insight: Navigate the complexities of unified commerce with a single platform offering a 360° view of your operations.
Tailored rates and solutions: No more settling for generic pricing or systems. Benefit from rates and solutions customized to your unique needs, ensuring optimal value.
Always-on human support: Amidst technical jargon and acronyms, appreciate the availability of 24/7 support in your language by real individuals.
PSD's, NFC's, and API's. Sometimes, nothing can replace the human touch. That's why we offer  24/7 support in your local language with real people. 
What you need to know
FAQs
Discover more in our free ebook.
Free EBOOK
Unlock the secrets of a great payment provider today!
Gain valuable insights by downloading our exclusive Ebook. Discover how a unified payment system can increase revenue and enhance the customer experience. Fill out the form to access your complimentary copy instantly!
Don't miss out on this opportunity to take your business to new heights with a payments partner that cares.
Increase revenue with the right payment partner
Gain insights into how payments can work for you 
Discover why over 800,000 merchants trust Planet everyday
Fill out the form to access your exclusive ebook instantly!