BLOG •
What is a hotel channel manager
10 MIN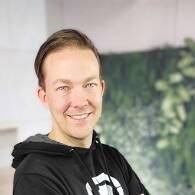 by Geofferey Pagel
DISCOVER MORE OF WHAT MATTERS TO YOU
What is a Hotel Channel Manager?
A hotel channel manager is a technology solution that makes it possible to sell rooms on several online booking sites (channels) simultaneously.
It is the technological equivalent of having a global sales team and a 24/7 reservations department.
Good channel manager software will enable hotels to provide their availability and rates, in real-time, to global and local companies that market room availability to travellers.
Examples of these businesses are Online Travel Agents (OTAs - booking.com, Trip Advisor, Expedia), Standard Tour Operators (STOs - Flight Centre, Bob's Travel), Travel Agents (Intrepid Travel, Ker & Downey), the Global Distribution System (GDS - Galileo, Amadeus) as well as visitors information centres (a physical location that provides tourist information to visitors).  
Image
blog-channel-manager-01.jpg
What is Channel Management?
On one hand, channel management in the hotel industry can refer to the simple function of using a channel manager tool to list and manage your inventory on a variety of booking channels.
It could also relate to the strategy of managing which channels you choose to list on, how you analyse the top-performing channels, and how you can optimise your connections to make more revenue at your hotel.
If we take the simple approach, channel management is the process by which you will sell your inventory via online distribution channels around the world.
How Does a Hotel Channel Manager System Work?
A hotel channel management system works by automating three core processes; making reservations, setting rates and managing availability.
The best channel management is delivered by what the techies call a two-way integration (in most cases).
The first direction the data flows in is from the hotel's Property Management System (PMS) to the world. This will be information about the hotel such as how much the rates for the various rooms are, how many rooms are available and the types of rooms available.
The second direction the data flows in, is from the world to the hotel's Property Management System. In this case, OTA's, STO's and the GDS supply information to the hotel such as the guest name, how many guests, duration of stay as well as the payment method.
Automating this procedure is incredibly valuable as it is quite cumbersome and overwhelming for an individual to manage. This applies to massive hotels and small 5 bedroom guest houses alike. 
Channel managers work by:
Supplying OTAs, STO's and the GDS with rates, availability and room types

Receiving all guest booking information from OTAs, STO's and the GDS

Updating availability and rates on the PMS and the Channel Manager in real-time

Automatically inserting confirmed reservations into your Property Management System 

As a result of the above features pooled inventory and rate parity become easy to manage
Image
blog-channel-manager-02.jpg
Why do you Need a Channel Manager?
The world is no longer the ginormous place it used to be. Having a sales brochure at the airport or local travel agent doesn't have the pull that it did years ago.
The internet is where everything happens and the internet is a big, scary and hard-to-navigate place but, thanks to some very smart people, we now have tools like Google and Ecosia that allow us to instantly find what we need and when we need it.
A channel manager is a tool that anyone can use that gives you the possibility to instantly update, via the internet, the world's biggest travel agents with all the information they need to sell your rooms for you and, as a bonus, the channel manager also automatically updates you with all the essential guest information. 
The key functions of a channel manager are:
Lists your property on sites like booking.com, Tripadvisor and Expedia 

Allows you to set your rates 

Takes care of rate parity for you

You receive confirmed bookings without having to directly deal with guest queries 

Sends you reports so you know which channels are working best and where to focus your future attention
How to Choose the Best Hotel Channel Manager Software?
Hotel channel manager software is a tool, and like any tool, you have to know what you want to use it for.
Using a banana to knock in a nail will fail miserably (unless you freeze the banana beforehand).
So when choosing a channel manager, it helps to know exactly what you want it to do.
Here are some questions that we recommend you ask your providers to make sure you maintain optimal control over the channel mix as well as maximise profitability:
How many channels does your channel manager connect to?

Does the channel manager connect to OTA's, STO's and the GDS?

Is there a pooled inventory function?

Does it accommodate restrictions? i.e. Rates and availability, maximum and minimum stays, number of guests, etc. 

How far in advance can you manage availability and rates?

What reports does it provide?

Which of the channels deliver the most bookings?

Which provides the most revenue?

Where do my guests come from?

How are my guests finding out about my hotel?
Features and Functionalities of a Hotel Channel Manager System
As features are relative and subjective, it is best to ensure that you have an idea of what you want to achieve and then decide on the features that can best help you to achieve your goals.
If you have 3 channels you want to manage then a relatively simple channel manager will suffice.
If you have 20+ channels it would be advisable to go with a more feature-rich system.
For all sizes of properties the following features are key:
Supports all your current booking sites (booking.com, Trip Advisor, etc.)

Seamless integration into all your current systems (PMS, CRM, RMS)

Comprehensive reporting. Must provide data on all channel performance

Pooled inventory model. Minimize overbookings and maximise room sales

Saves you time 

Adding channels to your channel portfolio should not cost you anything 

Ensures that overbookings cannot occur 

As a hotelier you should be able to customize and set restrictions 

Opportunity to connect to new booking sites to grow sales and revenue
The reality is that you and your hotel are no longer just competing head-to-head with other smart business people.
You are now directly competing with advanced forms of machine learning that literally spend every nanosecond, day and night, analysing colossal amounts of data.
They determine exactly the right location, the right rate and at the optimum time for a specific guest to be most inclined to make a booking.
Believe it or not, this is not totally impossible for a single human being to do, but think "merchant banker" not "receptionist" when you're looking to hire.
We can, however, take advantage of this technology and that is where a channel manager steps in.
It allows you to, semi-autonomously, post your availability across multiple channels, pool your inventory, ensure rate parity compliance and expose your hotel to a global clientele across the individual sales channels. 
Furthermore, it then takes all these extra and verified bookings and places them directly into your property management system - constantly updating your hotel's occupancy across all sales channels on-the-fly.
In short, you can put your hotel's availability and offers directly in front of the people who are actually looking for it, no matter where in the world they are. 
If you are interested in a channel manager, reach out to a planet expert today.  
More reads you might like
Image
BNPL enables customers to buy immediately and pay for their purchases in instalments at a later date. The instalment payment period usually ranges from four to eight weeks, but it varies depending on the provider. Unlike traditional credit options, a BNPL payment method does not require a credit check, and the whole process is completed during checkout.
Image
An Endless Aisle is a retail strategy that leverages technology to expand the product offerings available to customers beyond what is physically stocked in the store. By offering customers access to a broader range of products, retailers can increase sales and customer satisfaction while also reducing the risk of having out-of-stock items and walkouts.
Image
Choosing the right payment gateway is crucial for any ecommerce business. It can impact your customer experience, the checkout process, and your overall business success.