BLOG • Hospitality payments
5 Ways hotels can save money by simplifying payments
8 MIN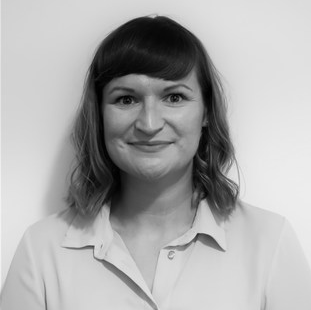 by Gemma Eaton
DISCOVER MORE OF WHAT MATTERS TO YOU
Rising levels of construction, labour, and supplier costs are taking their toll on hotels.
In fact, a staggering nine in ten hotels across the globe say they are affected by the cost of living crisis. That's according to a recent global hospitality distribution study by h2c GmbH, in partnership with Planet.
When it comes to pricing strategies, sixty-four percent of hotel chains say that they'll need to pass on elevated costs to guests. The survey also found that larger chains were more likely to do so than the smaller ones.
At a time when guests themselves are struggling with the effects of inflation, saving money has never been so important for hotels big and small.
But how can you do that without compromising on the guest experience?
Simplify Payments to Cut Costs
Integrating payments into your property management system (PMS) is one solution. In fact, fifty-nine percent of hotels say that using a single payment provider is very or extremely important. This figure rises to 67% for large hotel chains, yet just one-third of large hotel chains currently use a single payment provider.
There's a significant untapped opportunity for hotels to save money and improve the guest experience. With 90% of hotels recognising the importance of offering guests a free choice of using the payment methods they are familiar with, moving to a single payment provider should be considered carefully.
Lennert De Jong, Planet's President of Hospitality, recently told Skift: "Payments should be invisible. There is a future where hotels should not have to ask if it's your first time staying with them, but many hotels don't have the ability to recognise you, even if you've been there 20 or 30 times.
"Guests should be able to simply double tap their card and be recognised by the hotel, even if they're staying for the first time and aren't in a loyalty program."
Five Ways Simplifying Payments Saves (and Makes) You Money
Simplifying payments by integrating them into a PMS could have several cost-saving benefits for your hotel.
Reduces processing costs
Using separate payment processing systems can come with needless costs. By integrating payments into your PMS, you can lower transaction, chargeback, and payment error fees. These cost savings can even be passed on to guests in the form of lower room rates or other amenities.
Boosts hotel loyalty programmes
Eighty-four percent of hotels wish to improve their guest profile management. At a time when bookings cannot be guaranteed and it's becoming harder to plan ahead, integrated PMS payments can help you boost hotel loyalty programmes.
Putting payments at the heart of your tech stack can improve recognition and drive loyalty throughout the guest experience. This is done by embedding payments data in your customer relationship management (CRM) system and gaining a single point of view which means you can better understand guest behaviour by analysing their spending patterns across your different revenue centres and channels.
Integrated payments can also give guests a more seamless payment experience, leading to increased guest loyalty, repeat business, and positive reviews. All of which can save you money on marketing and advertising costs.
Increased revenue opportunities
Integrated PMS payments can provide you with new revenue opportunities. For example, you can increase revenue while also reducing the risk of cancellations or no-shows by offering guests the option to make advance payments or set up automatic payments such as Pay by Link which is fully integrated to the PMS.
Additionally, hotels can also generate more revenue using currency conversion services for online and in-person payments that provide added convenience for guests.
Better cash flow management
By having payments integrated into your PMS, you can better manage cash flow and revenue. This can include improved visibility into guest payment history and outstanding balances, as well as more accurate forecasting of revenue.
Better financial forecasting
An integrated payment system provides real-time access to financial data, allowing hotels to better track revenue and expenses. This can help hotels make more informed financial decisions, improve financial forecasting, and identify cost-saving opportunities.
Choosing the Right Single Payment Platform
Hotels should consider several factors when selecting the right single payment platform for integrated payments. They should look to providers that have a strong global presence and scale, local market support and integration capabilities with local payment methods across local markets. Here are a few other factors to consider:
Support: Does it provide new starters and existing staff with 24-hour support and account management?
Flexibility: Does the solution provide an all-in-one option and the ability to select modular components to meet your requirements?
Multi-channel: Does it provide an online, unattended, and in-person (POS) payment experience?
Integrated: Can it help you reduce errors, save time, and improve conversion rates by integrating payments into your existing systems?
Consistent global experience: Will it give you a single view of your customer and help deliver enhanced experiences whether online or offline?
Freedom to choose: Does the solution allow you to integrate into your current PMS?
Final Thoughts
It's unclear how long hotels will be faced with the effects of the rising cost of living. But making impactful decisions such as moving to a single payment provider can make a big difference to your bottom line.
From saving on processing costs to increasing your revenue opportunities, there are a lot of benefits in store for the hotels that make the switch.
Read h2c's full Global Hospitality Distribution Study here.
More reads you might like
Image
BNPL enables customers to buy immediately and pay for their purchases in instalments at a later date. The instalment payment period usually ranges from four to eight weeks, but it varies depending on the provider. Unlike traditional credit options, a BNPL payment method does not require a credit check, and the whole process is completed during checkout.
Image
An Endless Aisle is a retail strategy that leverages technology to expand the product offerings available to customers beyond what is physically stocked in the store. By offering customers access to a broader range of products, retailers can increase sales and customer satisfaction while also reducing the risk of having out-of-stock items and walkouts.
Image
Choosing the right payment gateway is crucial for any ecommerce business. It can impact your customer experience, the checkout process, and your overall business success.